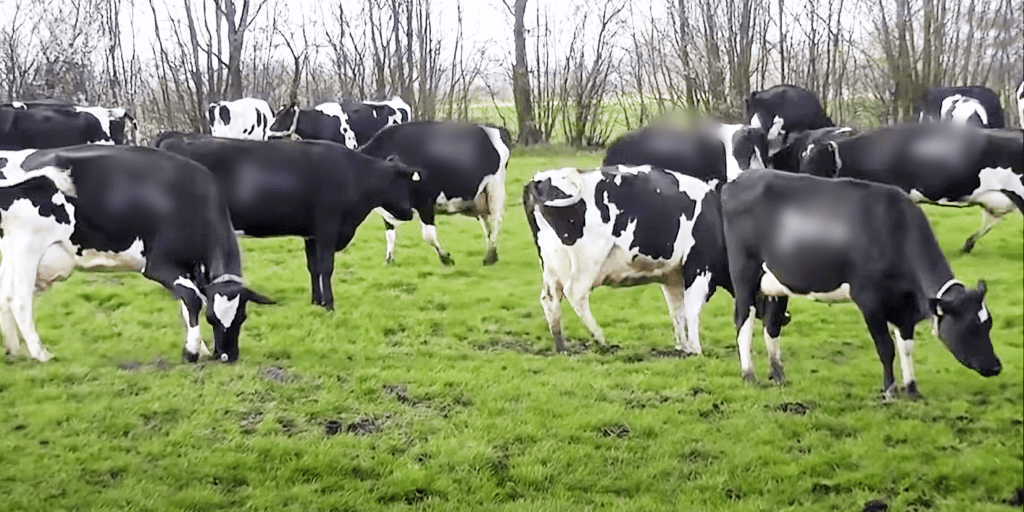 Editor's note: Article contains graphic descriptions that may be unsuitable for some audiences.
(Headline USA) A herd of cows and a few bulls were bleached with images of a graphic nature after an ongoing unneighborly feud in the Midwest, leaving much to the imagination. 
A heated battle between Crook County, Wyoming, ranch owners turned to criminal charges after numerous cows had a combination of bleached markings, including images of male genitalia, AGDAILY reported.
The artwork allegedly came from a father-and-son duo, Patrick Sean Carroll, 66, and his son Tucker Kye Carroll, 34, who funneled 189 heifers and six bulls into a chute after Philip Habeck's cattle continued to drift onto their property over the last few years.
The fed-up ranchers allegedly drew genitalia using a mix of peroxide on the cows in order to mock Habeck for "never [doing] anything to fix the problem," the news outlet noted. The peroxide mixture is commonly used to mark cattle—a more humane form of branding than the hot irons that were once standard.
The Carrolls didn't deny that their fence was old but were quick to say that they're always on the lookout for any issues and promptly address them. Habeck said he had recently rebuilt several gaps in the fence washed out by flooding and that had Carroll watched from his porch.
Nevertheless, in June Habeck filed a police report after discovering a corral of cows with the pornographic bleach prints.
The alleged victim said his heifers were defaced all along their back; some had marks around their face and one had "what appeared to be an attempt at drawing a penis on her ribs."
According to Habeck, this led to an assessed loss for the cattle of $141,750, and the animals suffered from skin irritation and other damages, the Gillette News Record noted.
The father and son were charged with two counts of property destruction and defacement, carrying a maximum penalty of 10 years in jail, a $10,000 fine—or possibly both.
According to the alleged bovine pornography creators, the moment called for revenge, and they offered no remorse, the Cowboy State Daily reported.
"This has been coming for three years," the Carrolls reportedly said according to the affidavit. They did not elaborate on their reasons for using images of male genitalia on the cows.