[]
Senate Minority Leader Mitch McConnell (R-KY) received a reception far from southern hospitality during a recent visit back home where he was drowned out by a crowd calling for his resignation while giving a public speech.
Speaking Saturday at the 143rd Annual St. Jerome Fancy Farm Picnic, Sen. McConnell stood alongside Democratic Governor Andy Beshear and Republican Attorney General Daniel Cameron, who received far warmer welcomes than the 81-year-old who recently experienced a strange paused moment during a recent press conference. The public experience, as well as a fall down some stairs earlier this year, has led some to question whether the senior senator is simply too old to continue in public life after four decades.
Chants of "Retire!" and "Lost the Senate!" rained down as McConnell tried to turn the crowd's ire on Beshear, tying the governor to President Joe Biden and saying he "might as well be on the White House payroll."
WATCH:
Despite drawing the wrath of former President Donald Trump while serving as Majority Leader, Sen. McConnell has managed to navigate the anti-establishment sentiments fomenting among Republican activists since 2016. He was last reelected in 2020 with nearly 60 percent of the vote against a much-touted Democrat who had been elected statewide only to flame out toward the end of the campaign.
The latest episode, however, occurred before a crowd of 15,000 Kentuckians and will surely add to speculation that Senator McConnell's 38 years in the chamber may be coming to an end.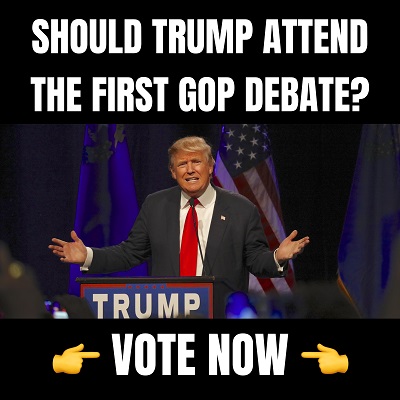 President Trump holds a commanding lead in the GOP primary for president and has distanced himself from the longtime Kentucky Republican who he deemed insufficiently loyal, especially following the 2020 election. Last year he posted on Truth Social that McConnell has "a death wish" because he voted for legislation sponsored by his Democratic colleagues. He did so, Trump wrote, "because he hates Donald J. Trump, and he knows I am opposed to them."
Sen. McConnell pushed back following the 2022 elections, which saw a number of contested races lost by Republicans because, in his view, President Trump endorsed unelectable candidates. In his comments at the time, the aging senator singled out Trump.
"Our ability to control the primary outcome was quite limited in '22 because the support of the former president proved to be very decisive in these primaries. So my view was do the best you can with the cards you're dealt. Now, hopefully, in the next cycle, we'll have quality candidates everywhere and a better outcome."