[]
President Joe Biden gave a curiously unsympathetic answer at a recent press conference when asked about why he never made his planned trip to visit with the residents of East Palestine, Ohio who suffered the effects of a train derailment that spilled toxic chemicals and led to mass evacuations.
Biden, speaking from Florida where he toured wreckage from a recent hurricane, told onlookers that he has been too busy to make the trip despite a promise more than six months ago to visit the small community of less than 5,000.
"I haven't had the occasion to go to East Palestine yet, there's a lot going on here and I just haven't been able to break. I was thinking I'd go to East Palestine this week, but then I was reminded that I've literally got to go around the world. I'm going from Washington to India to Vietnam to… and so it's going to be wild," said the president, adding the he is "making sure" the Ohio town has what it needs to survive the disaster.
WATCH:
In addition to his international travels, President Biden has spent nearly 40 percent of his entire presidency on vacation, according to one estimate. The 46th president recently broke from his planned vacation in Lake Tahoe to visit Maui, the site of a devastating fire that has killed more than 100 residents and stranded thousands of families and school children. During the visit, cameras captured the Democratic president appearing to fall asleep at a ceremony honoring the dead. On another occasion, Biden compared the tragedy to a small kitchen fire that he embellished, claiming the flames in his Delaware home nearly took the lives of his wife Jill and their 1967 Corvette. House Republicans have indicated they may launch an inquiry into Biden's handling of the Maui fires. Biden quickly returned to Lake Tahoe after a short visit.
When it comes to his administration's responses to weather-related events, President Biden has consistently distanced himself from the affairs, offering glib no-comments to the press on multiple occasions and on other occasions never visiting the sites, as with East Palestine and another community in Pennsylvania which suffered a similar train derailment just weeks later.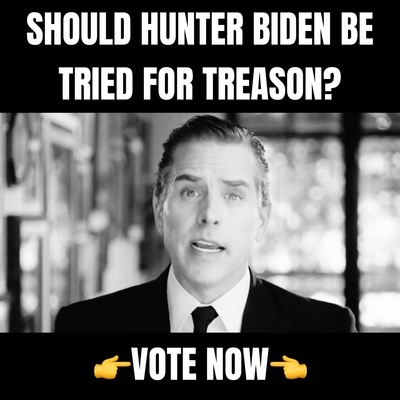 Just one month after the East Palestine tragedy, Mayor Trent Conaway endorsed President Trump at a GOP dinner with Eric Trump, Jr.
"I would first like to thank Joe Biden and Hunter Biden – oh that's right, they were busy," said Conaway as the crowd laughed. Turning to the younger Trump, he added, "Your father and you really changed the way people saw us in town. People realized that we needed help. We'd been asking for help and we had the EPA there and other agencies, but we truly got help after you… Without you, this could have been a worse situation."