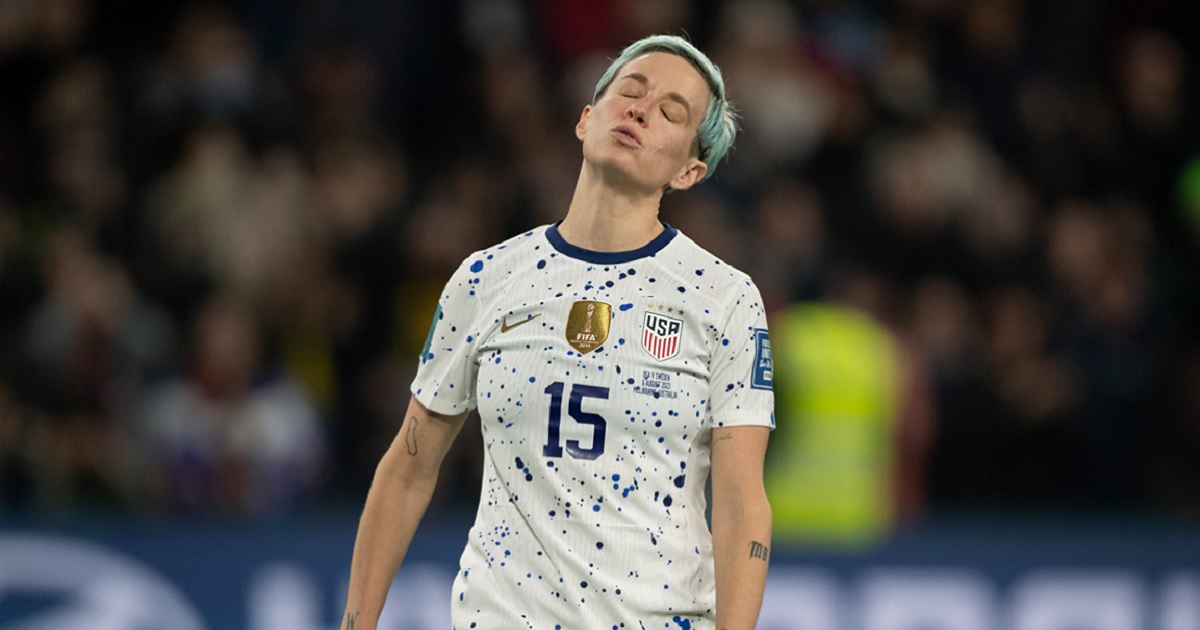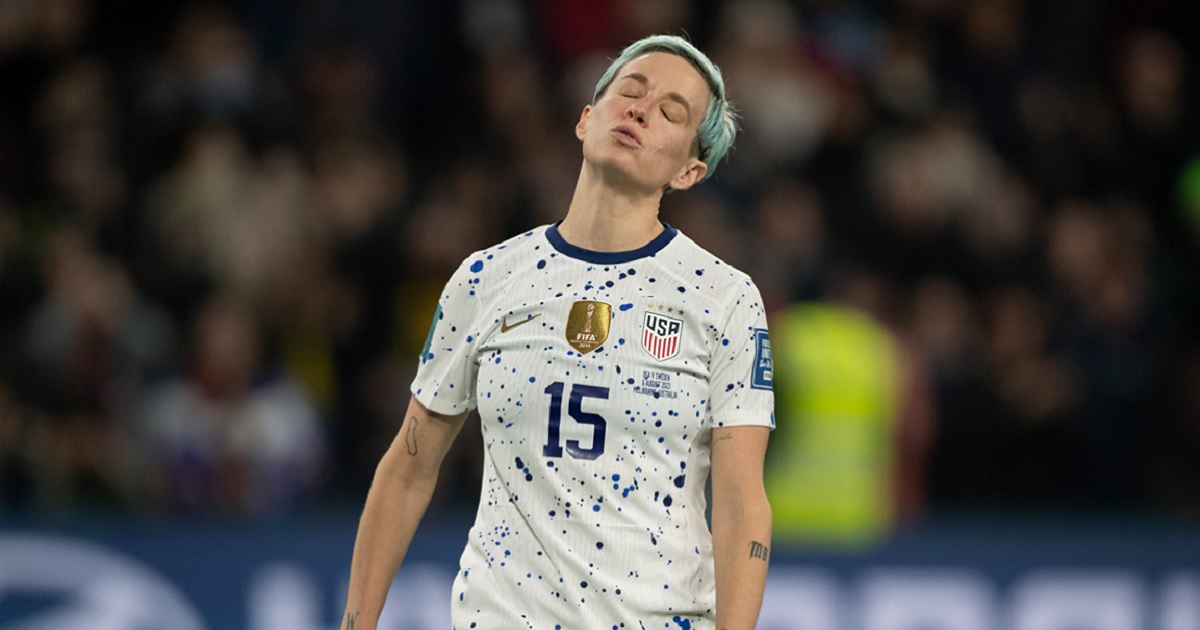 The cloud of swagger that enveloped the U.S. Women's Soccer Team evaporated Sunday as Megan Rapinoe failed in her final appearance on the World Cup stage.
In a game that was decided by tie-breaking penalty kicks after regulation play ended in a tie, goalkeeper Alyssa Naeher nearly saved America's hopes at one point, almost keeping a penalty kick from Sweden's' Lina Hurtig out of the goal, but replays showed the ball had crossed the goal line, giving Sweden a victory.
The exit at the quarterfinals stage was an unheard-of humiliation for the team, which had at least reached into semifinals in its prior World Cup appearances, as noted by Fox News.
Rapinoe misses the fourth!

🇺🇸:
🇸🇪: pic.twitter.com/RVbhQoclla

— FOX Soccer (@FOXSoccer) August 6, 2023
Trending:
Attorney Stunned After Seeing Trump Indictment, Says Records He Handed Over Are 'Absolutely Exculpatory'
The game ended as a 0-0 tie, with Sweden winning 5-4 on the seven rounds of penalty kicks. Rapinoe's miss came in the fourth round of kicks. After the ball sailed over the goal, she appeared to be laughing as she turned away.
The U.S. team was up 3-2 in penalty kicks at the time Rapinoe missed. Two other American players — Sophia Smith and Kelly O'Hara — then missed their shots as well, giving Sweden the chance for the victory.
The United States team put pressure on Sweden with a 22-9 advantage in kicks on goal, but Swedish goalkeeper Zecira Musovic kept every shot out.
After review, the penalty is good and Sweden wins 🇸🇪

🇺🇸:
🇸🇪: pic.twitter.com/PbidlCoiWd

— FOX Soccer (@FOXSoccer) August 6, 2023
Are you glad to see Megan Rapinoe leaving soccer?
Yes: 99% (1506 Votes)
No: 1% (9 Votes)
Alyssa Naeher nearly kept it out 🧤 pic.twitter.com/DjpatlgCKD
— FOX Soccer (@FOXSoccer) August 6, 2023
Lindsey Horan, captain of the U.S. team, said the team never gave up despite troubled play in the group stage, according to CNN.
"We entertained, we created chances, we didn't score and this is part of the game," she said. Penalty kicks, she said, "to be frank, they suck, they're too cruel. I'm proud of every player that stepped up to take a penalty today, score or miss, it's courageous to go take a penalty. I'm very proud of my team."
"Being able to come out of the group stage where we didn't play our best and changing it into this kind of performance, this is what this team is going to be made of with so many young players coming through," she said.
Related:
Trump Unleashes on Rapinoe After Her Huge Miss: 'Woke Equals Failure,' 'Nice Shot Megan'
Not only did the anti-American WOKE woman's soccer team lose today.
Megan Rapinoe missed a penalty kick that would have sealed the win for the USA🤣🤣🤣
Talk about a win-win pic.twitter.com/S0hYPWX77E

— Vince Langman (@LangmanVince) August 6, 2023
"We showed everything we could to win the game and, unfortunately, soccer can be cruel sometimes," coach Vlatko Andonovski said.
"So proud of the team, of the women on the field," Andonovski said. "I know we were criticized for the way we played and for different moments in the group stage. I think we came out today and showed what we're all about, showed the grit, the resilience, the fight, the bravery."
Writing for USA Today, sports columnist Nancy Armour put the loss in perspective, noting that the "end of the U.S. women's national team dynasty was as embarrassing as it was quick."
"The two-time defending champions came to this World Cup with a chance to make history as the first team, men's or women's, to win three consecutive titles. Instead, they made history of a wholly different sort with their earliest exit ever at a World Cup or an Olympics," she wrote.
"Even with several significant injuries and an inexperienced roster, this is a disappointment of epic proportions," she wrote.
We are committed to truth and accuracy in all of our journalism. Read our editorial standards. Facebook
Facebook
Share on Facebook
Twitter
Twitter
Tweet
Telegram
Share
Truth Social
Share
Gettr
Share
Email
Email
Share MoreShare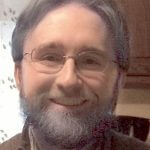 Source
Source