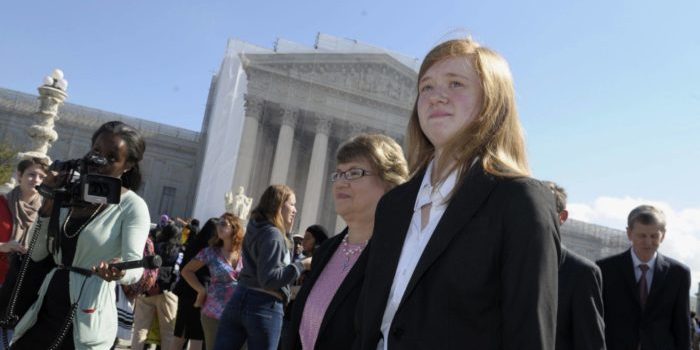 (Molly Bruns, Headline USA) Following the U.S. Supreme Court ruling in June that overturned affirmative action in school admissions, several red states have placed bans on publicly funded universities' ability to implement diversity, equity and inclusion programming.
However, many schools already have found loopholes in the system to keep campuses compliant to their left-wing agenda, the Daily Caller reported.
Republican legislatures in Florida and Texas both passed legislation saying that DEI practices discriminated on the basis of race and sex, and that the organizations were a sore misuse of taxpayer funds.
Several universities dodged the rules, though, by simply renaming their DEI organizations or moving their activist staff members to different departments with new job titles.
The University of Texas at Dallas did not fire any of its DEI employees.
University of Houston closed its Center for Diversity and Inclusion and LGBTQ Resource Center, but later backpedaled and announced the opening of a new Center for Student Advocacy and Community.
"This center will make available wide-ranging advocacy, a support network for both undergraduate and graduate students, comprehensive basic needs services and resources, and facilitate a variety of events and programs to foster student success, achievement, and community building," said a statement from the school.
An inside source who spoke exclusively to Headline USA said that while Texas State University officially discontinued its DEI offices, the university quietly reshuffled the DEI staff and placed them in other departments.
"At a meeting I was instructed that though the DEI office had been disbanded, the University had not fired most—perhaps not any—of the DEI radicals," the source said. "Rather, we were told, they had been planted in all the other departments, especially the Title IX office."
The cultural rift brought upon campuses affected students, as well as faculty and staff.
"Many departments and branches in the university make public statements in support of the leftist causes," the source said. "I talk to many students, including many who don't think of themselves as particularly conservative, who feel entirely shut out from university life because of the oppressive weight of this ideology."
South Carolina also rebranded its DEI office after state lawmakers requested documents on the funds invested in the department.
The vice president of DEI transformed into the vice president of Access, Civil Rights and Community Engagement in order to comply with new state standards.
New College of Florida's board of trustees demanded the college disband its DEI offices. Students and faculty responded by suing the state.
Iowa, Arizona, Oklahoma, Montana and several other states are weighing the merits of similar legislation.