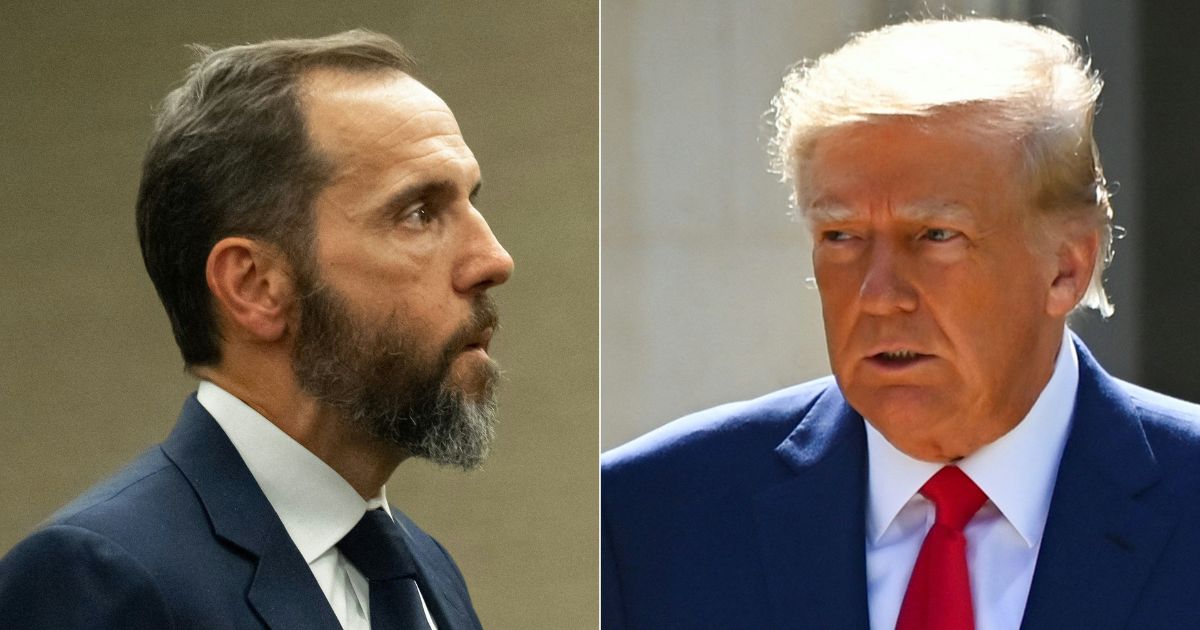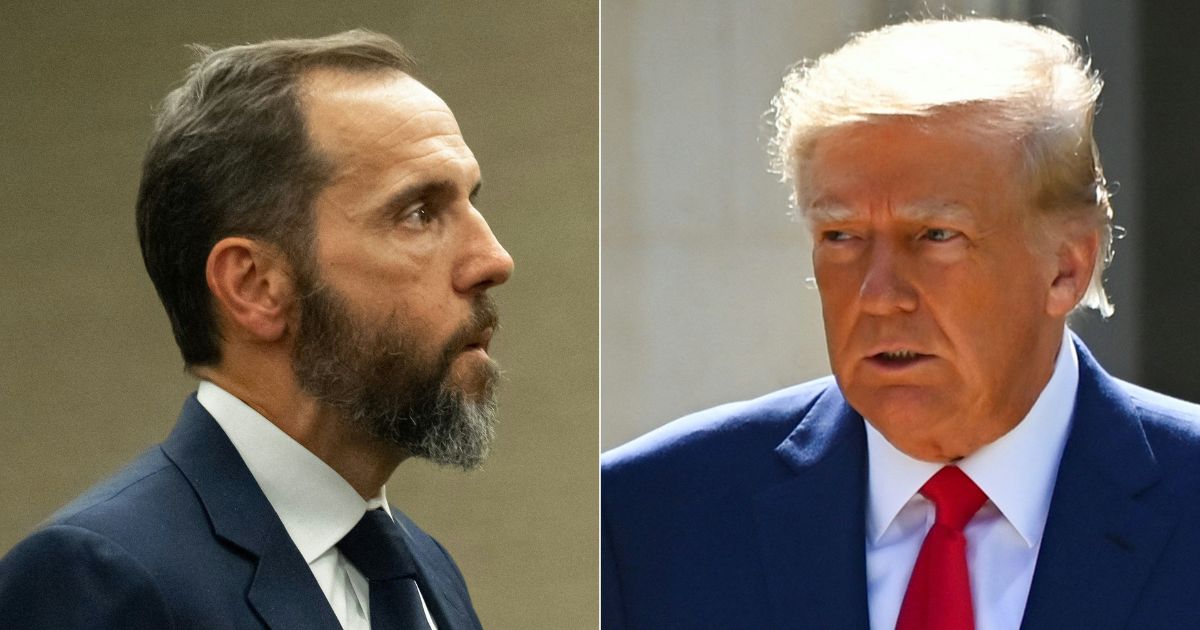 Former President Donald Trump accused special counsel Jack Smith of election interference online after the Justice Department requested one of its criminal trials against him to commence just before the Iowa caucuses on Thursday.
In a legal filing, Smith and assistant special counsels Molly Gaston and Thomas Windom asked for Trump to be in court for trial beginning on Jan. 2 of next year.
The DOJ argued that Trump should be tried in just a few months as primary voting begins on charges stemming from "conspiring to overturn an election" in the interest of a "speedy trial."
"The Government proposes that trial begin on January 2, 2024, and estimates that its case in chief will take no longer than four to six weeks," prosecutors argued.
"This trial date, and the proposed schedule outlined below, would give the defendant time to review the discovery in this case and prepare a defense, and would allow the Court and parties to fully litigate any pre-trial legal issues," the filing added.
Trending:
Watch: Trump Asked Point-Blank If He Would Take a Plea Deal – 'That's a Wise Guy Question'
The eight-page document also asserted, "The Government's proposed trial date represents an appropriate balance of the defendant's right to prepare a defense and the public's strong interest in a speedy trial in the case."
It added the proposed trial date "would vindicate the public's strong interest in a speedy trial."
Trump took to Truth Social on Thursday evening to argue that the proposed date of the trial is a blatant example of election interference.
"Deranged Jack Smith has just asked for a trial on the Biden Indictment to take place on January 2nd., just ahead of the important Iowa Caucuses," Trump wrote.
Will Trump beat Jack Smith's charges?
Yes: 95% (40 Votes)
No: 5% (2 Votes)
He added, "Only an out of touch lunatic would ask for such a date, ONE DAY into the New Year, and maximum Election Interference with IOWA! Such a trial, which should never take place due to my First Amendment Rights, and massive BIDEN CORRUPTION, should only happen, if at all, AFTER THE ELECTION. The same with other Fake Biden Indictments.
The former president concluded, "ELECTION INTERFERENCE!"
The Iowa caucuses are scheduled for Jan. 15 while the New Hampshire primary is scheduled for Jan. 23.
If the government did begin a trial on the second day of the year and it did conclude within six weeks, Trump could still be in court by the time voters in Nevada and New York head to the polls.
Related:
Trump Attorneys Tear Into Fulton County DA's Office: 'This Was Not a Simple Administrative Mistake'
Trump is the odds-on favorite to win the primary and be the Republican Party's nominee for a third straight election, according to numerous polls.
He is charged in the government's 2020 election case with conspiracy to defraud the U.S. government, conspiracy against civil rights and two counts of obstruction.
He has pleaded not guilty to all charges.
Trump also faces dozens of charges in Smith's classified documents case against him.
The date for that trial could also potentially interfere with primary voting as it is tentatively scheduled to begin in the third week of May and could run concurrently with six other state contests.
We are committed to truth and accuracy in all of our journalism. Read our editorial standards. Facebook
Facebook
Share on Facebook
Twitter
Twitter
Tweet
Telegram
Share
Truth Social
Share
Gettr
Share
Email
Email
Share MoreShare

Source
Source