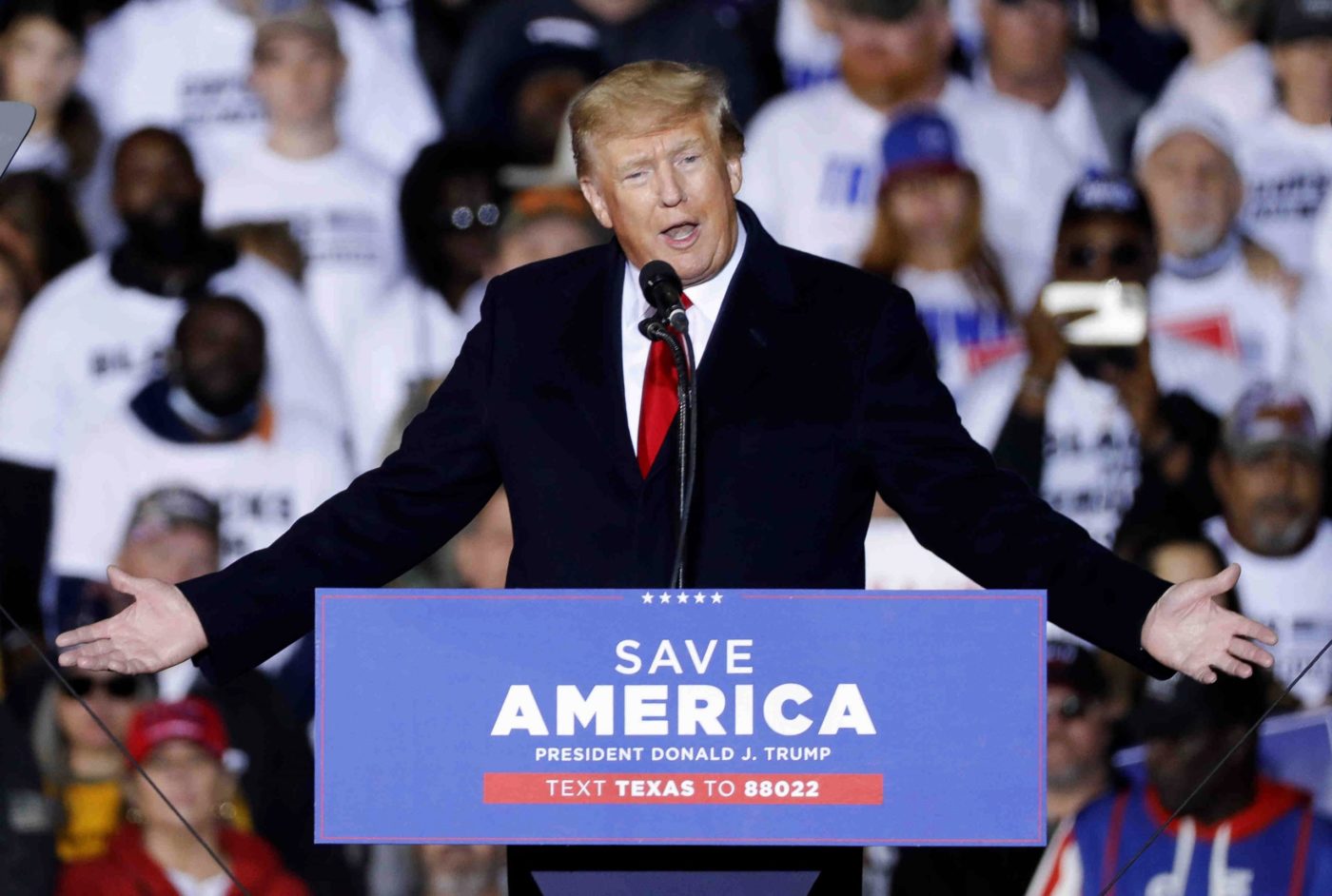 (Luis Cornelio, Headline USA) Former President Donald Trump's lead in the 2024 Republican primary remains unscathed after a Colorado judge dismissed efforts to bar him from the state's primary ballot.  
In a Friday ruling, U.S. District Court Judge Sarah B. Wallace mandated Trump's inclusion on the ballot, rejecting claims that sought to disqualify him based on the 14th Amendment. 
The challenge, led by the leftist Citizens for Responsibility and Ethics in Washington (CREW) organization and six Colorado voters, unsuccessfully sought to employ the 14th Amendment's Disqualifications Clause.  
The clause prohibits individuals involved in "insurrection or rebellion" from holding public office. CREW's argument centered on Trump's alleged role in the protests surrounding the 2020 presidential election certification. 
As reported by Fox News, Trump's campaign spokesperson, Steven Cheung, hailed the decision as a blow to what he described as "un-American ballot challenges" against the former president. 
"With this decision, Democrats' 14th Amendment challenges have now been defeated in Colorado, Michigan, Minnesota and New Hampshire. These cases represent the most cynical and blatant political attempts to interfere with the upcoming presidential election by desperate Democrats who know Crooked Joe Biden is a failed president on the fast track to defeat," Cheung said. 
While CREW vowed to appeal the decision to the Colorado Supreme Court, the Trump team celebrated the judge's ruling as a major victory. 
"The American voter has a Constitutional right to vote for the candidate of their choosing, with President Donald J. Trump leading by massive numbers. This right was correctly preserved in Colorado today and urge the swift disposal of any and all remaining Democrat ballot challenges," Cheung affirmed. 
This legal battle in Colorado is part of a broader campaign by anti-Trump factions seeking to prevent his candidacy on various state ballots ahead of the 2024 presidential election.
Similar attempts in Minnesota, Michigan and Florida employing the same 14th Amendment argument failed to oust Trump from the ballots, with the respective courts rejecting the challenges.