Trump Makes Major Motion in Court Case – Donald Files to Get Obama Appointee Recused
What's Happening:
Former President Donald Trump has a team of legal defenders who are ready and prepared to take on the challenge of defending him against a slew of charges. A big question in any case is how the judge feels toward the defense and any accusations presented by the prosecutor.
Opinions expressed by a judge in a case can cause problems. Trump's legal team has made it public that they want one judge exposed for past statements. This could change the course of Trump's 2020 election subversion case in D.C. This is one filing the judge can't ignore.
From Fox News:
In a recusal motion filed Monday, the former president's lawyers take aim at U.S. District Judge Tanya Chutkan, a former assistant public defender who was nominated to the bench by President Barack Obama.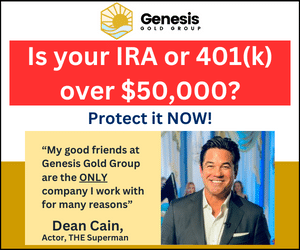 Trump's lawyers are openly questioning whether Chutkan can be impartial after past statements. In their filing, they pointed to Chutkan having previously suggested that Trump "should be prosecuted and imprisoned." She also stated in one previous case for a Jan. 6 defendant that the people involved that day held "a blind loyalty to one person who, by the way, remains free to this day."
Those are harsh words from someone who could send Trump to prison and the former president's lawyers want a change in the case.
"Such statements, made before this case began and without due process, are inherently disqualifying," the motion states. "Although Judge Chutkan may genuinely intend to give President Trump a fair trial – and may believe that she can do so – her public statements unavoidably taint these proceedings, regardless of outcome."
Trump faces a potentially uphill battle in this case as Chutkan is considered one of the toughest judges in cases against Jan. 6 defendants. Her sentencing against these defendants has included prison time that is harsher than Justice Department prosecutors recommended.
Chutkan is also a judge who previously ruled against Trump in a different Jan. 6 case where he asserted executive privilege over the release of documents to U.S. House investigations. She blocked his request and the Jan. 6 gained access to the presidential records.
Trump has always been a fighter and he's not afraid to challenge people in power when he wants to win. It is one of his most attractive qualities that have propelled him as the leading GOP candidate in the 2024 presidential primary race.
This legal move for recusal shows that he has not given up the fight against the many charges filed in an effort to stop him from defeating the incumbent president next year.
Key Takeaways:
Trump legal team makes move in court that judge can't avoid.
Past statements from judge express her desire to see Trump in prison.
Lawyers argue that this judge can't be impartial and must be removed.
Source: Fox News
Source