[]
In a display of hilarious political satire, former President Donald Trump's super PAC has unveiled a new website mockingly titled "Battle For The Vice Presidency" which features several GOP candidates who are currently in the 2024 Presidential race.
The twist? Rather than promoting their campaigns, the website highlights past quotes in which these candidates had praised Trump.
Among the candidates included on this tongue-in-cheek platform are:
Chris Christie: The former New Jersey governor finds himself among the 'VP contenders', his past commendations for Trump glaringly spotlighted.
Tim Scott: The Senator from South Carolina, who is known for his oratory prowess, is humorously depicted via quotes lauding Trump's leadership.
Ron DeSantis: Florida's Governor, a prominent figure in the GOP and a possible front-runner for the 2024 race, is also not spared. His accolades for Trump are front and center on the site.
Vivek Ramaswamy: As a newcomer to the political scene, business leader Ramaswamy's past positive remarks about Trump are particularly emphasized, providing an amusing juxtaposition.
Nikki Haley: The former US Ambassador to the United Nations under the Trump administration and ex-South Carolina Governor is represented with her past testimonials of Trump's leadership.
Doug Burgum: North Dakota's Governor, known for his pragmatic approach, has also been showcased with his prior appreciative words for Trump.
Asa Hutchinson: Arkansas' former Governor finds himself on the list, with the website highlighting moments where he showed agreement or support for Trump's actions.
Mike Pence: Trump's own Vice President from 2016 to 2020 is last but not least. Pence's loyalty and praise for Trump throughout their tenure are vividly presented.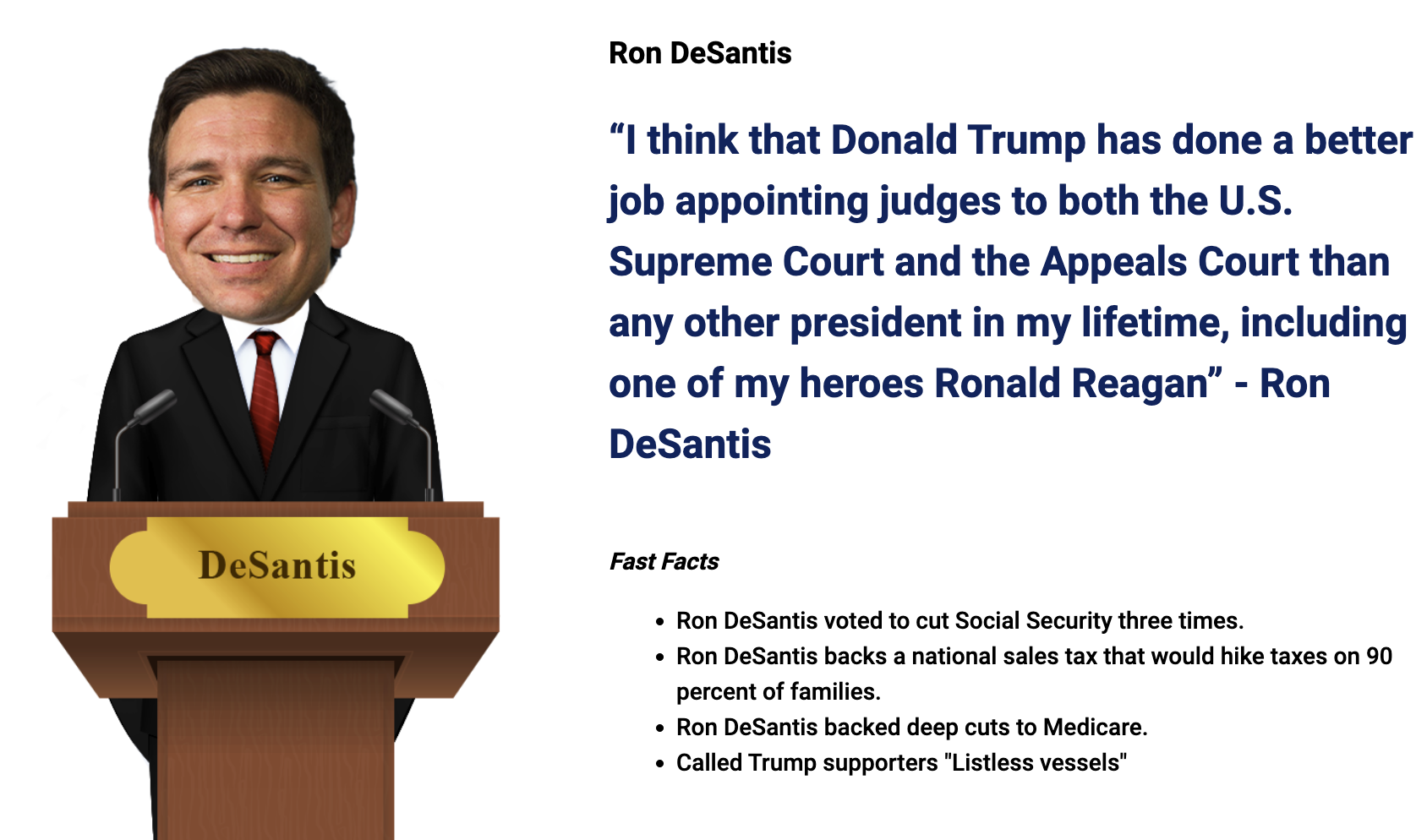 Trump has so far dominated the polls, leading by double-digits despite the indictments.
One day before Republican presidential candidates are set to verbally brawl on stage, the Republican National Committee has announced who made the cut to enter the ring and who was left out.
Eight candidates met the benchmarks to participate: Florida Governor Ron DeSantis, businessman Vivek Ramaswamy, South Carolina Senator Tim Scott (R-SC), North Dakota Governor Doug Burgum, former New Jersey Governor Chris Christie, former Vice President Mike Pence, former South Carolina Governor Nikki Haley, and former Arkansas Governor Asa Hutchinson.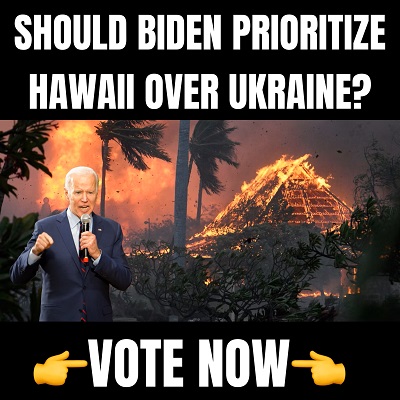 Those who didn't qualify include businessman Perry Johnson, radio host Larry Elder, Miami Mayor Francis Suarez, former Congressman Will Hurd (R-TX), and Texan businessman Ryan Binkley.
The RNC, wary of repeating the unwieldy debate antics of 2015, this time around required candidates to hit at least 1% in three national polls or in a mix of national and early state polls recognized by the committee and have accrued 40,000 individual donors to their campaigns from at least 200 unique donors per state in 20 or more states. During the runup to the 2016 election, so many candidates qualified for the first nationally televised debate that the spectacle was split between two stages so about two dozen candidates could participate.
Elder on Monday announced he intends to sue for inclusion into the debate, arguing his team submitted a "strong, in-depth qualification package" to RNC officials but was unfairly denied by citing Rasmussen polls which the GOP said is too closely tied to President Trump, who has said he will not be participating in Wednesday's debate.
I intend to sue the RNC to halt Wednesday's presidential debate.

I said from the beginning that it appeared the rules of the game were rigged, little did we know just how rigged it is. For some reason, the establishment leaders at the RNC are afraid of having my voice on the… pic.twitter.com/PX5fnD1Rkn

— Larry Elder (@larryelder) August 22, 2023
By denying Elder a spot on stage, the RNC is effectively shutting out one of the few Black voices running for president within the GOP. The longtime radio host has spoken out against criticism that he needs a "wake-up call" to walk away from the Republican Party at a time when President Trump has attracted significantly more support from Black Americans than previous Republican presidents.
Rather than give his opponents every opportunity to attack him on stage, President Trump has told allies he's "up by too many points" and will instead sit for a competing interview with Tucker Carlson. The 45th president has good reason to believe he does not need to participate: every major poll in recent months has shown him leading nationally and in early-voting states, with some reaching beyond the critical 50 percent threshold.