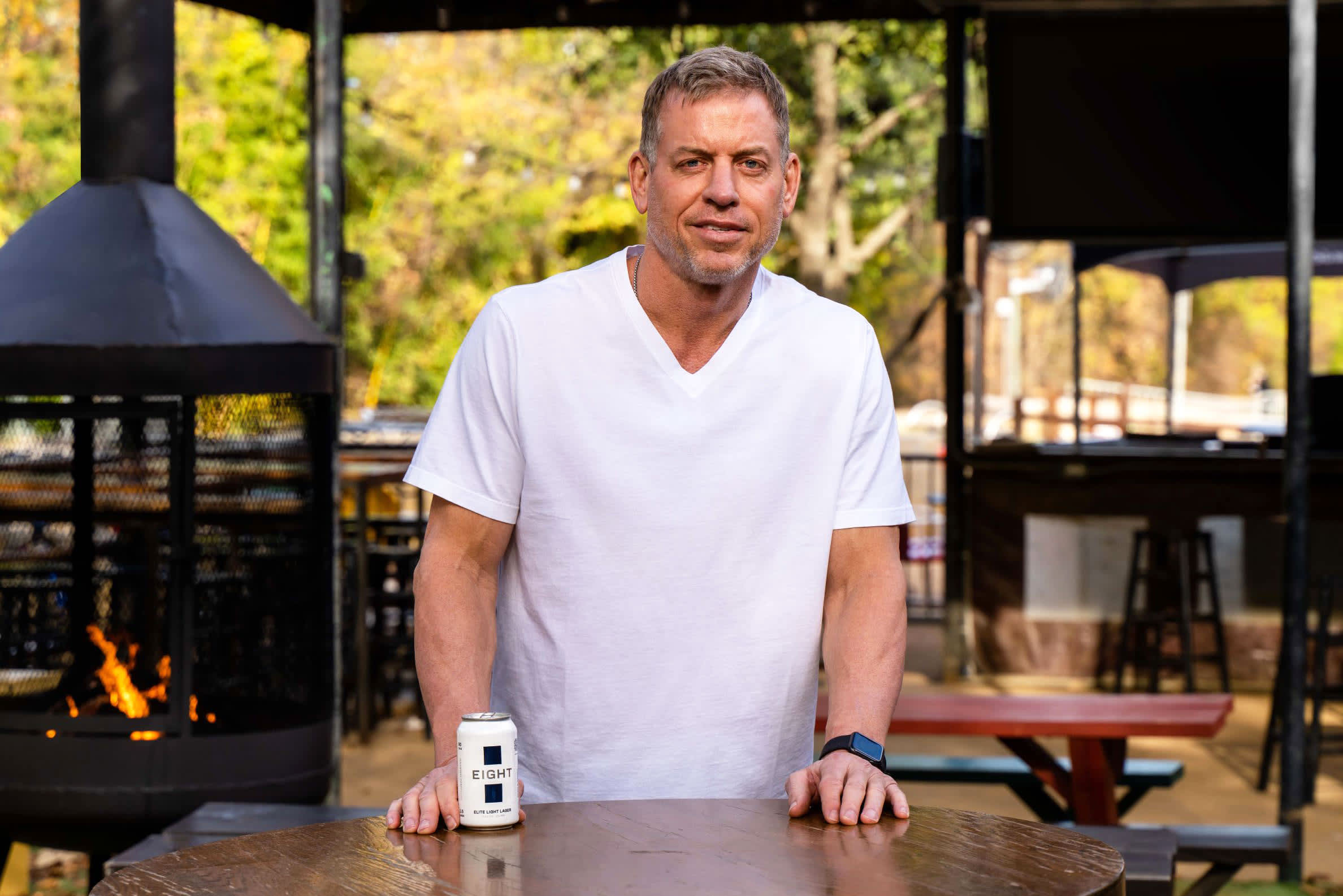 As Bud Light continues to face challenges, Troy Aikman is emphasizing the US roots of his new beer.
The former Dallas Cowboys superstar and Hall of Fame quarterback recently took a jab at international beer brands on Twitter. In his post, he questioned their use of the American flag in advertising for the Fourth of July despite being headquartered outside the United States. Aikman made this comment while promoting his own beer brand, EIGHT.
"I'm very proud, of course, to be an American as so many other people are," Aikman told Yahoo Finance Live (video above) following the tweet. "And I know there's a lot of beer brands out there that put an American flag on their package and claim to be American, but they're not. … We've tried to be very authentic to who and what we are, and that's been pretty much our branding and our messaging throughout, as it is for this 4th of July holiday."
AUTHENTICITY MATTERS: This July 4th, join me in celebrating with a true American beer???????????? pic.twitter.com/OxijfwvEjD

— Troy Aikman (@TroyAikman) June 26, 2023
In early 2022, after two years of product development, Aikman introduced his EIGHT beer to the market. It's branded as a contemporary beer for the modern consumer, made from organic grains, free of sugar, and featuring Hallertau Taurus hops that are rich in antioxidants. While the beer is currently only available in Aikman's home state of Texas, he shared that his team is actively looking at opportunities for expansion into other states.
Aikman's implied critique is unlikely to go unnoticed by the individuals at Anheuser-Busch InBev (BUD), a Belgium-based beer behemoth.
According to recent Nielsen data, Bud Light's sales under Anheuser-Busch InBev experienced a significant drop of 28.5% for the week concluding on June 17. This downturn surpasses the previous week-on-week decrease of 26.8% ending June 10.
Regarding volumes, they plummeted by 31.1% compared to the preceding week, marking a steeper fall than the 30.3% decline witnessed the week prior.
The downturn commenced following an Instagram endorsement of the light beer by transgender influencer Dylan Mulvaney during the March Madness basketball tournament.