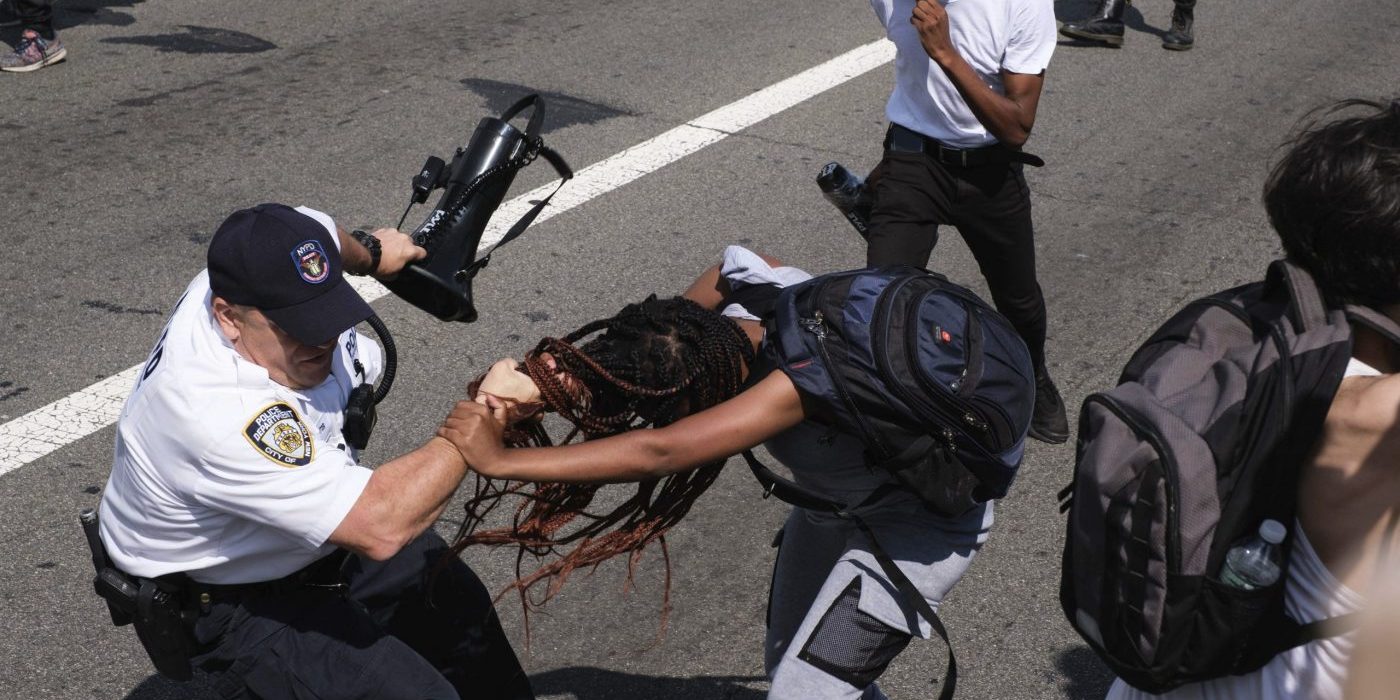 (Luis Cornelio, Headline USA) An incident of violence aboard a New York City subway train has ignited a firestorm of controversy, leading to the suspension of NYPD Officer Manual Morales after a viral video showed him hesitating to intervene as Lieutenant Gypsy Pichardo was viciously assaulted by a group of individuals.
In the disturbing footage captured on Nov. 11, Morales, a seasoned officer with nearly two decades of service, appeared to hold a subway door and refrain from intervening as Lt. Pichardo faced a brutal beating.
NEW: An NYPD officer has been put on desk duty and had his gun taken after he did nothing as his boss got beaten by two thugs in a Bronx subway.

Officer Manual Morales and Lieutenant Gypsy Pichardo responded to a report of a knife fight.

According to a video clip of the… pic.twitter.com/MPkI0E1CTP

— Collin Rugg (@CollinRugg) November 18, 2023
Reports by the New York Post suggested both officers were attempting to defuse an alleged knife fight on the train, only for the assailants to turn their violence towards the lieutenant. 
The NY Post highlighted the disturbing ordeal, depicting Pichardo enduring violent punches to the face while Morales seemingly stood by without assisting. 
As a result, the NYPD confirmed that Morales has been suspended from his duties, his $144,986 salary withheld, pending an "ongoing internal affairs investigation." 
An NYPD spokesperson affirmed that Pichardo is currently in recovery from the injuries sustained during the assault. 
Critics swiftly condemned Morales for his perceived inaction, with one veteran officer labeling his behavior as "an act of cowardice." He added, "He shouldn't be on the job if he's not going to help other officers." 
This incident has amplified concerns among New Yorkers about intervening in such situations due to fears of legal consequences. 
Notable is the case of John Rote, a 43-year-old who found himself arrested and charged after intervening to protect a woman from a potential mugger at a subway station.
His name is John Rote. He pulled a gun at a homeless man who was assaulting a woman and fired two warning shots. So police arrested him. He's going to jail for a long time. No word on the homeless man. pic.twitter.com/zWubpLHUu4

— Ian Miles Cheong (@stillgray) November 10, 2023
Rote faced charges including criminal possession of a weapon, criminal possession of a firearm, reckless endangerment and menacing despite his actions being aimed at saving a woman from potential violence. 
Another instance involved Jose Alba, a bodega worker initially charged and arrested after defending himself against a man who threatened him by leaping over the counter. Alba was subsequently released and is now suing the district attorney and the NYPD for the arrest.
Bodega worker, Jose Alba, charged in fatal stabbing of a man who attacked him, which looks like a case of self-defense. pic.twitter.com/fB4H2Fh7vS

— Cancel Will and Jada (@ViralShid) July 7, 2022
Similarly, the case of Jordan Neely, a homeless man experiencing a manic episode who allegedly terrorized bystanders, was highlighted.  
Neely's erratic behavior led Daniel Penny, a veteran hailed as a hero, to intervene and subdue him. However, Penny faced manslaughter charges for his actions in attempting to protect fellow subway passengers.
Daniel Penny is a hero.pic.twitter.com/3EYtithrac

— Michael Knowles (@michaeljknowles) June 12, 2023