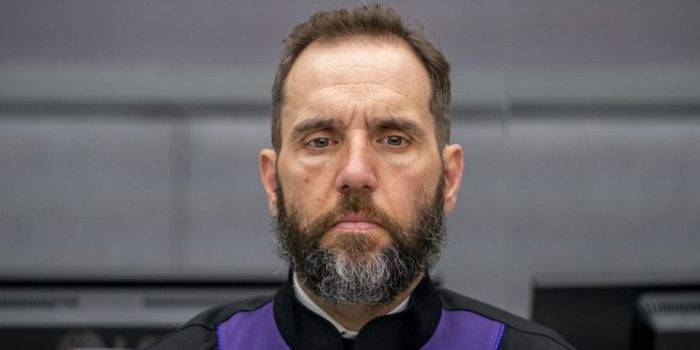 (Eli Pacheco, Headline USA) Special counsel Jack Smith filed court papers on Tuesday to reinstate a gag order against President Donald Trump after the order, imposed by District Court Judge Tanya Chutkan was suspended last week by a Washington, D.C., appeals court 
Smith cited the former president's public criticism of the case and those associated with it as the reason for needing to silence the former president.
The gag order "is weaponry all being done because Joe Biden is losing the election and losing very, very badly to all of us in the polls," Trump said at a recent rally in Iowa.
The order blocks Trump from speaking against Smith, his team, court staff, and potential witnesses. The partial gag order does not bar him from criticizing the Justice Department.
Legal experts, including constitutional law scholar Jonathan Turley, have pointed out that the order could potentially be seen as an overly broad way to block Trump from defending himself on the campaign trail given the long—and rather vague—list of potential witnesses. Those include:
Also, the order doesn't cover Chutkan, whom former President Barack Obama appointed to the bench.
Trump could face home detention or incarceration for violating Chutkan's order. Less severe punishment could include warnings and fines.
Trump's attorneys argued that the order violated his First Amendment right to free speech, calling it "sweepingly overbroad." T
In their petition to the appeals court, they said:
"President Trump's viewpoint and modes of expression resonate powerfully with tens of millions of Americans. The prosecution's request for a gag order bristles with hostility to President Trump's viewpoint and his relentless criticism of the government—including of the prosecution itself."
Court filings to reinstate the ban cited Trump's comments during campaign rallies. They also mentioned his posts on Truth Social.
"Deranged Jack Smith, Andrew Weissmann, Lisa Monaco, the 'team of losers and misfits' from CREW, and all the rest of the Radical Left Zealots and Thugs who have been working illegally for years to 'take me down,' will end up, because of their suffering from a horrible disease, TRUMP DERANGEMENT SYNDROME (TDS!), in a Mental Institution by the time my next term as President is successfully completed," he posted on Truth Social on Monday.
Smith's filings also cited a speech Trump gave in Claremont, N.H., on Nov. 11. Trump called Smith "deranged" and a "Trump-hating prosecutor."
Trump's legal team said they would take the case to the U.S. Supreme Court if necessary, arguing there was no evidence Trump's social media posts intimidated anyone. The appeals court is set to hear oral arguments on the gag order on Nov. 20.
The current GOP frontrunner for president in 2024 faces 91 indictments in four separate criminal trials, as well as a civil trial in which New York's attorney general hopes to seize many of his financial assets.
In a separate court ruling Wednesday, an appeals court judge overturned partisan New York Judge Arthur Engoron's gag order in that trial, noting it was highly unusual for a judge in a civil trial to impose such a measure since the purpose of them was to prevent juries in criminal trials from being unduly influenced.
Trump has denied doing any wrong in these cases and has called them part of a "witch hunt" to keep him from re-election.
Trump leads polls for the 2024 Republican primaries. FiveThirtyEight cites a 58.9% share of votes, 44.6 points ahead of Florida Go. Ron DeSantis. 
Trump will face trial in March 2024 for charges of conspiracy to overturn presidential election results in 2020.