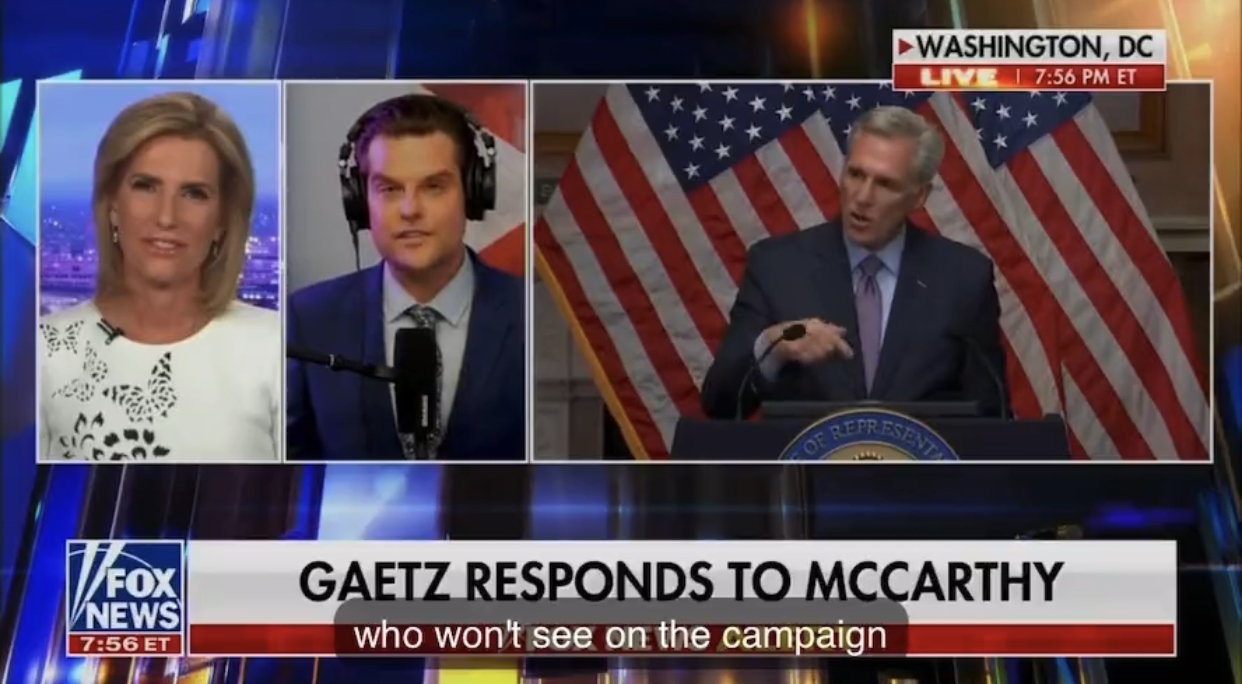 Former Home Speaker Kevin McCarthy( R-CA )and U.S. Rep. Matt Gaetz (R-FL) accused each other of not sticking to conservative values after the Florida congressman led the ultimately effective effort to eliminate McCarthy.
Hours after McCarthy was eliminated from his position following the effective motion to vacate the chair– which calls a vote on the Speaker position if simply one member of the bulk calls for a vote– the long time House GOP leader confirmed that he would not be looking for the gavel once again at a press conference.
After wishing the conference well and thanking the American people for the chance to act as House Speaker, McCarthy took objective at the 8 Republicans who voted in favor of the movement to abandon. Democrats voted as a conference in favor of the movement, meaning that McCarthy might only pay for to lose support from 5 Republicans.
The former Home speaker specified his belief that the motion to vacate is damaging to the institution, arguing that it enabled Democrats to determine terms to the Republican-led Home. "You require 218. Sadly, 4 percent of the Republican conference can join all the Democrats and dictate who can be the Republican speaker in this House," McCarthy said.
He then took questions from press reporters following his declaration and once again slammed his critics, accusing them of doing not have conservative worths and individual animus in the case of Rep. Gaetz. "They voted against one the best cut in history that Congress has actually ever voted for 2 trillion, they voted versus work requirements, they voted versus NEPA (National Environmental Policy Act) reform. They voted versus border security– they don't get to state they're conservative due to the fact that they're mad and they're disorderly," McCarthy informed press reporters, including that they are "not conservatives."
He likewise pointed out Rep. Gaetz by name, stating that his intentions for ousting him had "nothing to do with spending," further implicating him of holding a grudge for not squashing ethics examinations into him.
Gaetz responded nearly right away throughout an interview with Laura Ingraham of Fox News, specifying that the transfer to challenge McCarthy was needed due to broken pledges. "Kevin McCarthy thinks we have to use continuing resolutions and if the continuing resolution is conservative enough, if you hang some bells and whistles on it, that really ought to calm individuals who are right-leaning throughout the nation," Gaetz said after McCarthy's interview. "I believe that the only way to accomplish programmatic reform and put down pressure on spending is to do what was done back in the 1990s where every specific expense is conferenced and disputed and subject to modification."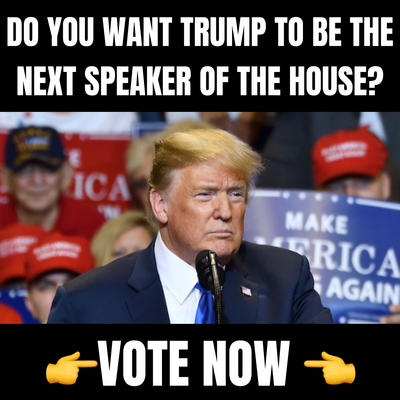 Gaetz likewise declined the concept that he advanced a movement to leave in order to fundraise, mentioning that he refuses to take money from lobbyists.
Ingraham went on to ask whether previous President Donald Trump is in support of Tuesday's proceedings, as both McCarthy and Gaetz have been Trump allies throughout the years. "I support President Trump, excited to campaign with him. Probably our private conversations I'm going to keep to us, but I think I remain in respectable stead with the former president. You'll see me on the campaign path with him soon," Gaetz said. "And by the way, you understand who you won't see on the project trail at a big rally? Kevin McCarthy. Because if Kevin McCarthy took the phase at a Trump rally, he would be booed off of it like Lindsey Graham."