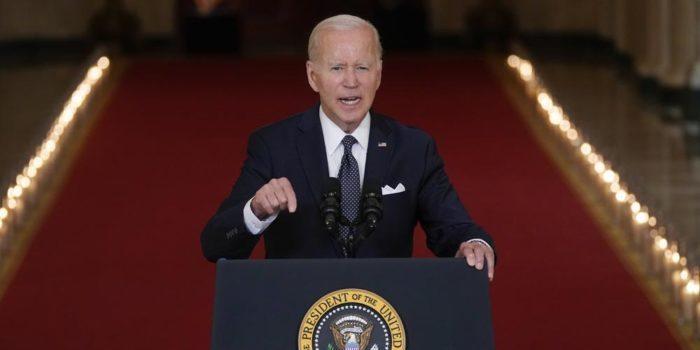 (Headline USA) President Joe Biden is set to announce the creation of a new gun-control office ahead of the 2024 election, the Washington Post reported.
The federal office will focus on "gun violence prevention" and likely be helmed by Stefanie Feldman, a longtime Biden staffer, according to four people familiar with the move.
Greg Jackson, the executive director of the George-Soros-connected gun control group Community Justice Action Fund, is also expected to hold a senior role in the new office, along with Rob Wilcox, the senior director for federal government affairs at Michael Bloomberg's Everytown for Gun Safety.
Gun-control activists praised the move, noting it would help centralize their efforts to restrict firearm access.
"For years, we've advocated for a centralized team responsible for coordinating federal and state resources and mobilizing movement partners," said Shannon Watts, founder of Moms Demand Action. "A governmental focal point dedicated to creating a framework for overseeing national policy, research and resources would be more than symbolic—it would be a significant turning point for the movement."
A federal office for gun control is one of several demands these groups have made of the Biden administration.
During a meeting in January, leaders from 117 gun control organizations also urged the White House to launch a $5 billion fund for community violence intervention programs, an enforcement of the ban on foreign-made weapons, and tighter Federal Trade Commission regulations on firearm marketing.
"Unfortunately, gun deaths and injuries continue to ravage our country, impacting Asian American, Black and Brown communities, and neighborhoods all across the country," the groups wrote in a letter to Biden. "While Congress must continue to prioritize gun violence prevention, you have the opportunity to act boldly by announcing a comprehensive plan of action to reduce gun deaths at the State of the Union on February 7, 2023."