This is Part 2 of a 10-part series exposing the underreported joint European and Palestinian program to bypass international law and establish a de facto Palestinian state on Israeli land. 
Part 1 can be found here.
The brutal wave of Palestinian terror attacks in 2000, which claimed the lives of over 1,000 Israelis in what came to be known as the Second Intifada, had a transformative effect on Israeli public opinion. It discredited the argument of the Israeli peace camp that by ceding land, Israel could buy peace.
Salim Fayyad, then the prime minister of the Palestinian Authority, recognized that terrorism had failed to break the Israeli spirit, and he needed a new plan. That plan was to build. Despite valid fears that Israeli authorities would immediately destroy any illegally erected structures in Area C, the Palestinians went ahead.
When the Europeans saw how Israeli leadership ignored much of the initial construction and understood what their protected Palestinian wards could get away with, they became massively involved, encouraging the Palestinians to build as if there were no Oslo Accords and guaranteeing legal assistance in the event that Israel enforced the law.
Trending:
Judge in Trump's Jan. 6 Case Gets Beefed Up Security Detail as Trump Calls for Her Recusal
First, the European Union established consultancy offices of permanent representation in Ramallah (de facto embassies, but for a state that does not exist), and together with the PA developed multiple master plans to build infrastructure, roads, schools and other puzzle pieces that, when completed, would connect to form an uninterrupted band of Arab territory.
The EU also trained Palestinians in the use of advanced technology and helped to modernize their bureaucracy, essential tasks in order to overcome the conservative, tribal nature of Arab societies. This social model traditionally adhered to by the Palestinians is one factor in why they have failed to create a modern state, despite receiving more humanitarian aid than any group in history.
Dr. Yishai Spivak is an investigative researcher with Ad Kan, an Israeli nonprofit that studies organizations and trends that harm Israel's sovereignty and Zionist identity.
"It wasn't just about the Europeans throwing money at the Palestinians or teaching them to build single structures," he explains. "It was about teaching them how to think about the other families so they could cooperate and share land. Fayyad had the vision. The EU led him by the hand and gave the vision a soul."
Since 2009, the Europeans have invested anywhere from hundreds of millions to over 1 billion euros in Area C Palestinian development in the form of legal assistance, aid to administration and planning efforts, and direct subsidies for construction.
Once the money is allocated, it is transferred to the Municipal Development and Landing Fund, an executive arm of the Palestinian local government ministry. A contract is drawn up between that local municipality and UN-Habitat, a branch of the UN responsible for constructing cities in developing countries. Finally, UN-Habitat contracts directly with builders and field workers.
These contracts acknowledge that the construction projects are, in fact, illegal, and that the Israeli government is within its rights to demolish them. In fact, legal costs for the defense and appeals process in Israeli courts are built right into the contracts, and budgets are set aside to cover the occasional impounding of machinery by Israel. Yet at no point in this process is Israeli permission sought.
This is not some secret conspiracy.
In 2015, John Gatt-Rutter, then the EU representative to the Palestinian Territories, dismissed the legally binding Oslo Accords, declaring that "Area C remains an integral part of the occupied Palestinian territory and compromises crucial natural resources and land for a viable Palestinian state."
Related:
Op-Ed: Is Israel on the Brink of War with Palestinian Arab Terrorists (Yet Again)?
The same year, the EU spent 3.5 million euros on Palestinian Area C development. Its spatial plans for Area C construction are publicly available on the UN Office for the Coordination of Humanitarian Affairs' website and reveal exactly where the EU is funding infrastructure projects. Or simply take a drive through Area C and see dozens of Palestinian squatter camps with an EU flag or logo on display.
In December, an unpublished policy plan was leaked to the media and sparked outrage among politicians and Jewish groups. Drafted by the EU and dated June 2022, the document provided an "overview of the EU's approach in its Area C programme."
The six-page policy plan, addressed to European Commission President Ursula Von der Leyen, European Council President Charles Michel and European Parliament President Roberta Metsola, bafflingly claimed to be "in line with the Oslo Accords," while, in the same sentence, declaring its aim to "[preserve] Area C as part of a future Palestinian State." The plan discussed remapping the territory, thwarting Israeli archaeological activity, building Palestinian infrastructure, and providing legal aid.
Since 2009, the PA has paved over 1,200 miles of new roads, put up thousands of electricity poles, and used agricultural projects to take over Israeli land that had been untouched for decades.
Some 3,500 illegal structures are erected every year in Area C, with an average of seven new structures per day, and more structures are built without permits every year. In 2009, 29,784 structures had been built. By 2020, there were close to 70,000 structures. As of today, the PA has built over 90,000 illegal structures and aggressively seized over 23,000 acres of land.
Israel's Civil Administration tears down a mere 200 to 250 of these structures each year and generally chooses insignificant enforcement targets, such as animal pens or garages that do not bear intentional sponsorship signs.
Over the last decade or so, the PA has also built more than 100 schools in Area C. One school built in 2021, in Gush Etzion, was even constructed with funds from the supposedly "neutral" nation-state of Switzerland, which is not an EU member. That school is still standing today.
The PA also routinely takes advantage of Jewish holidays to implement lightning-speed large-scale construction, including in Area C sites already under court-issued work-stop orders.
Palestinians have more than enough room to build in Areas A and B, with 63 percent of their land empty and suitable for construction, but they have a strategic goal of suffocating Israeli towns.
"If the Palestinians manage to create an impossible life for Jews, at the end of the day, Jews won't be able to live there," says Brig. Gen. Amir Avivi, founder of the Israeli organization HaBithonistim.
"Everybody living in Judea and Samaria will eventually have to leave because they will be surrounded by people shooting at them on the roads from all sides. It's a disaster beyond anyone's imagination."
Part 3 will be published next week.
The views expressed in this opinion article are those of their author and are not necessarily either shared or endorsed by the owners of this website. If you are interested in contributing an Op-Ed to The Western Journal, you can learn about our submission guidelines and process here.
We are committed to truth and accuracy in all of our journalism. Read our editorial standards.
Facebook
Facebook
Share on Facebook
Twitter
Twitter
Tweet
Telegram
Share
Truth Social
Share
Gettr
Share
Email
Email
Share MoreShare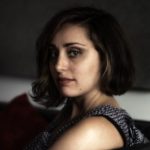 Source
Source