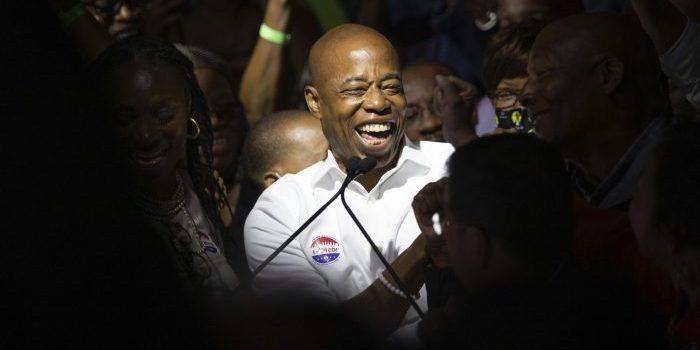 (Luis Cornelio, Headline USA) New York City has unleashed restrictions on its contentious "Right to Shelter" law, which has drawn an influx of illegal aliens to the city. 
Under the new regulations, illegal aliens seeking taxpayer-funded shelter will now be limited to a 60-day stay, after which they must reapply for the program or face eviction. 
"We have now reached a point where we are full and must take action to move people seeking asylum more quickly through our shelter system," Anne Williams-Isom, a deputy for health and human services told Politico on Sept. 22
The decision comes after the unprecedented wave of illegal aliens drained the city's budget and flooded most of the shelters.
The "right to shelter" initiative emerged following the landmark lawsuit, Callahan v. Carey. The lawsuit culminated in a consent decree ruling that the state constitution obligated the government to provide shelter for homeless individuals, opening the door for illegal aliens to access this taxpayer-funded service. 
Starting Sept. 22, thousands of illegal aliens currently exploiting the system will face eviction, marking a significant shift in the city's sanctuary approach to immigration. 
One source close to City Hall admitted to Politico that the new rule is aimed at persuading illegal aliens from coming to NYC 
"The sense is that people didn't fully understand just how accommodating New York City was to migrants until now, from a lot of these areas, and now it's a big reason that people are coming here," the individual said. "But if the understanding is you're not guaranteed a place to stay, that affects the flow." 
Gov. Kathy Hochul, D-N.Y., chimed in, stating that the "right to shelter" was never intended for long-term purposes.  
"Never was it envisioned that this would be an unlimited universal right or obligation on the city to have to house literally [the] entire world," Hochul claimed on Wednesday. "We want to make sure that no families end up on the streets. We don't want anything to happen to our children, but we also have to let the world know that there have to be limits to this." 
NYC has seen the arrival of over 100,000 individuals seeking taxpayer-funded shelter, triggering NYC Mayor Eric Adams to warn against the consequences of such number. 
"Never in my life have I had a problem that I did not see an ending to," Adams said in a now-viral community town hall. "I don't see an ending to this. I don't see an ending to this. This issue will destroy New York City."