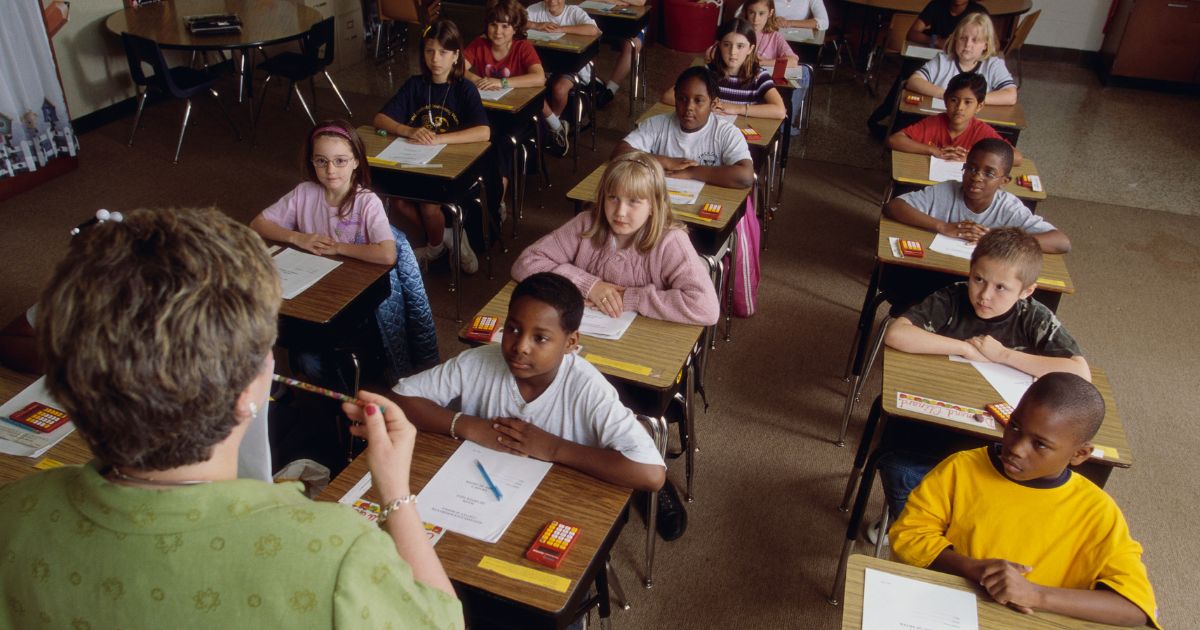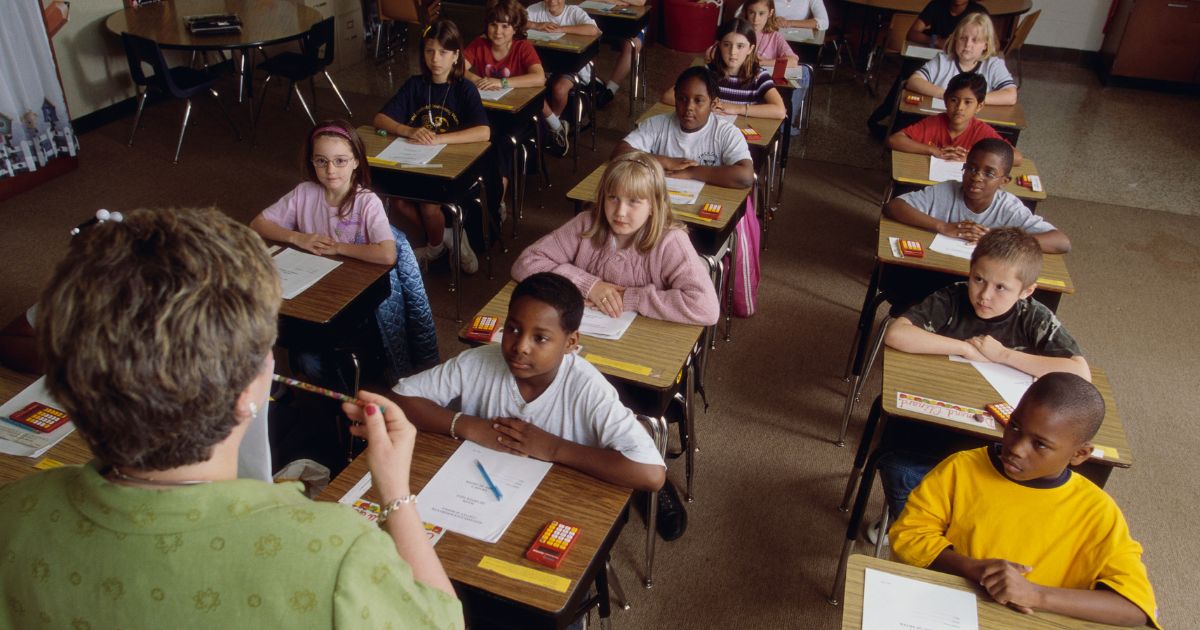 The New Jersey State Board of Education has passed new revisions to a policy on equity in education, with one new rule stipulating that students be placed in sex education classes according to their gender identity instead of their sex.
Changes to the state's administrative code are periodically required and Wednesday's board meeting centered on the changes to the equity rules, which were set to expire later this month, according to NJ.com.
The board ultimately approved the changes by a vote of 6-5 after a lengthy hearing where many concerned citizens gathered to oppose the new rules.
State BOE voted YES to remove gender specific language from curriculum, Separate sports and Sex Ed by gender identity. Next meeting is September 6th. Show up and be heard #parents#newjersey#saveourschools#parentsrights#fight4yourkids pic.twitter.com/pBySrmaLSU

— New Jersey Project (@fight4newjersey) August 3, 2023
Trending:
Attorney Stunned After Seeing Trump Indictment, Says Records He Handed Over Are 'Absolutely Exculpatory'
Some of the notable revisions included replacing the word "equality" with "equity," changing a reference of "men and women" to the gender-neutral word "persons," and erasing the mention of "both sexes" to instead refer to "all sexes," according to the New Jersey Monitor.
A group of board members had attempted to postpone the vote so that the controversial revisions could be further debated but the motion was rejected.
Board President Kathy Goldenberg, who voted in favor of the revisions, noted that if school districts refuse to adopt their equity plans after 180 days, they could lose state and federal funding.
"Giving them that 180-day runway could take them into another school year, and we want to have the work begin to occur as close to the crafting of the document as possible," Allen-McMillan said, according to the Monitor.
Do you agree with NJ's new progressive rules for sex education class?
Yes: 0% (0 Votes)
No: 100% (25 Votes)
Board Vice President Andrew Mulvihill, the most vocal opponent of the revisions, took issue with a rule that requires schools to separate sex education classes based on gender identity instead of biology.
This means that if a boy identified as a girl, he could attend sex ed classes that pertain to female anatomy. The presence of males in such a class would be "discriminatory" to females, Mulvihill argued.
"It is discriminatory to me to have girls that want to be in one class and have all girls there talking about this issue, and you send a boy in there — from their perspective or some people's perspective — that's the issue. I think it's discrimination," Mulvihill said of the decision, the Monitor reported.
He also questioned the new policy's repeated mention of affirmative action, and noted that the Supreme Court's recent ruling barred its use in college admissions, NJ.com reported.
Over a dozen Republican lawmakers have since spoken out against the board's decision, with one state senator warning that the new rules will "[drive] a wedge" between parents, teachers, and school administrators.
Related:
Pro-LGBT Org Hijacks GOP Program to Open 'Queer' School in One of US's Largest Cities
"All kids deserve the opportunity to succeed in-and-out of the classroom but the best way to ensure this success is by bringing their parents, teachers, and local school administrators together, not by driving a wedge between them. Today's State Board of Education vote unfortunately drives a wedge further between these groups," Sen. Tony Bucco said in a Wednesday statement, according to the Monitor.
Students are falling behind from pandemic-related learning loss and instead of prioritizing reading, writing, and math, the State Board is infusing progressive identity politics into the classroom.https://t.co/StJjh1L18v

— Sen. Anthony M. Bucco (@tonybucco) August 2, 2023
New: @SenPresScutari and @SpeakerCoughlin on New Jersey State Board of Education's vote to approve several changes to the state's equity code… pic.twitter.com/vQ1a2kiW8F

— David Wildstein (@wildstein) August 4, 2023
"Deleting 'equality' and replacing it with 'equity,' and placing the focus on to the social causes of a few, does the opposite" of educating students, Sens. Edward Durr and Steven Oroho added in a July 27 letter to the board, NJ.com reported.
We are committed to truth and accuracy in all of our journalism. Read our editorial standards. Facebook
Facebook
Share on Facebook
Twitter
Twitter
Tweet
Telegram
Share
Truth Social
Share
Gettr
Share
Email
Email
Share MoreShare

Source
Source