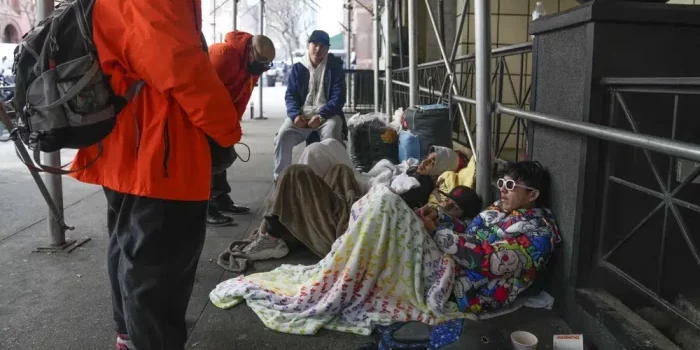 (Molly Bruns, Headline USA) The New York City Council recently approved a proposal requesting a "bill of rights" for immigrants pouring into their city.
The proposal passed through the council with flying colors and moved onto Mayor Eric Adams' desk, where he will likely sign it into law, according to Just the News.
Once signed, the law would require city agencies to publish a set of rights and protections for immigrants at federal, state and local levels.
City Councilor Shahana Hanif, claimed that the bill "empowers immigrant workers to have the knowledge they need to earn what they're owed and support themselves and their families."
Hanif, of course, neglected to mention that Americans owe nothing to illegal immigrants.
"Labor laws exist on our books to protect all of our workers, including new arrivals and more established immigrants; this Bill of Rights will go a long way to ensuring they are followed," she said in a statement.
Once officials publish the document, the bill requires employers to hang it in a visible place in various languages. Violators could incur fines of up to $500 if they neglect this imposed duty.
New York City faced a massive influx of migrants in the last three years, opening their doors as a sanctuary city to those who crossed the border illegally.
More than 130,000 migrants made it to the northern metropolis, where they occupy more than 200 emergency shelters in hotels and large outdoor encampments.
By law, the New York City government must provide emergency shelter to anyone who requests it. City officials aimed to suspend this rule temporarily; the case continues to bounce through various courts.
Adams said that the influx of migrants will "destroy New York City" if state and federal governments do not take interest in the crisis.
Local officials allocated an absurd amount of money, spending nearly $2 billion on food and shelter—half of that money went to expensive hotels housing the illegals.
Hanif and Adams continue to battle over the care for the migrants, fighting over limiting shelter stays and funding for various protections.
Adams attempted to find various remedies to the city's growing problem, most recently—and ridiculously—recommending that NYC citizens invite migrants into their homes if they have spare room.