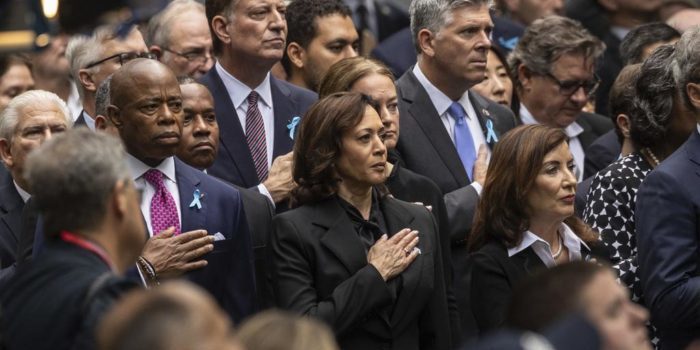 (Headline USA) New York Gov. Kathy Hochul came out against the Biden administration this week, arguing that the southern border is "too open," the Daily Mail reported.
As her state experiences a massive influx of migrants traveling from southern border states, Hochul argued President Joe Biden needs to do more to secure the immigration process and "limit" who is being allowed into the country.
"We want them to have a limit on who can come across the border. It is too open right now," Hochul told CBS News this weekend.
"People coming from all over the world are finding their way through simply saying they need asylum," she continued. "And the majority of them seem to be ending up in the streets of New York. And that is a real problem for New York City, 125,000 newly arrived individuals. And we are being taxed."
Hochul added that she is proud New York is "one of the most diverse places on Earth because of our welcoming nature," but admitted "there has to be some limits in place."
The governor then tried to blame congressional Republicans for the lack of border enforcement.
"Congress has to put more controls at the border and not in this budget threat, shutdown threat, talk about eliminating positions for Border Patrol when we actually need to double or quadruple those numbers. So, get back to work and do your jobs," she claimed.
New York City Mayor Eric Adams, another Democrat, also channeled Republicans on immigration this weekend, with one of his aides calling for the federal government to "close the border" completely.
"We need the federal government, the Congress members, the Senate and the president to do its job: close the borders," Adams' senior advisor Ingrid Lewis–Martin said during an interview on PIX11. "And until you close the borders, you need to come up with a full-on decompression strategy where you can take all of our migrants and move them throughout all of our 50 states."