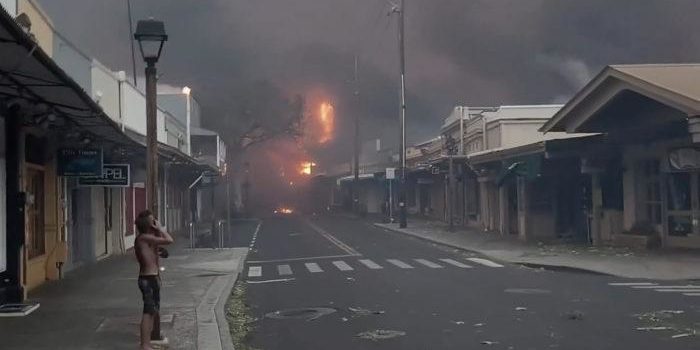 (Adam Andrzejewski, RealClear Wire) From 2021 to 2022, Maui's Emergency Management Agency's budget spiked from $942,860 to $10,237,431, according to the county's budget records.
After the devastating wildfires that ravaged Maui and left over 100 residents dead, questions have emerged over how prepared Maui's government was to respond to a common natural disaster like wildfires.
Maui's Emergency Management Agency is tasked with providing "emergency management services, including training; emergency planning and preparedness; and effective communication."
Maui wasn't prepared, however, for even basic communications. Herman Andaya, the administrator of Maui's Emergency Management Agency, didn't sound the sirens as the wildfires raged. In fact, in July 2020, Andaya admitted only 58 of the 70 sirens on the island even worked, according to NBC News.
It's difficult to trace exactly where all the money went, as line item expenditures are not reported. The budget does note, however, that Maui spent $250,000 in 2022 on consultants to "update emergency management plans." The agency also grew its headcount from seven to nine employees in 2021.
The spike in spending was driven primarily by an increase in spending on special projects. These projects are not defined in the budget, but they presumably had to do with either COVID-19, or severe flooding the island faced in December 2021. The latter is more likely the case, as Maui reportedly received $8 million in grants from FEMA for "the response and recovery of the December 2021 Severe Weather Event."
While natural disasters are unavoidable, the lax response from the agency tasked with protecting citizens from disasters leaves many questions unanswered. What is clear, however, is that a lack of adequate funding and personnel was not the issue in the botched response.