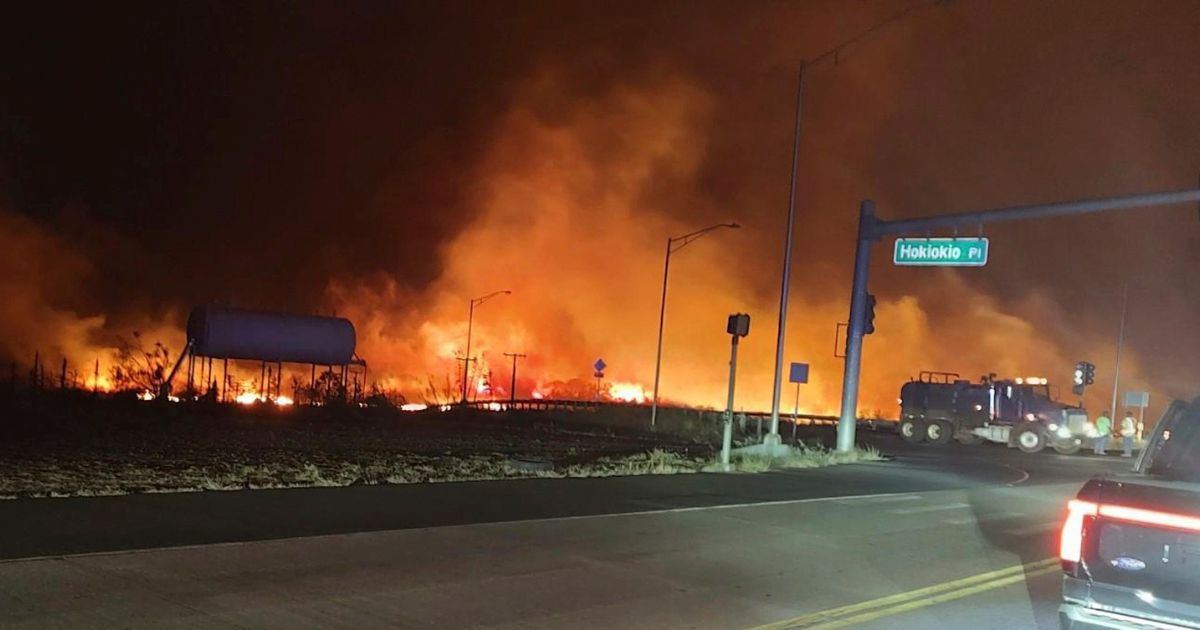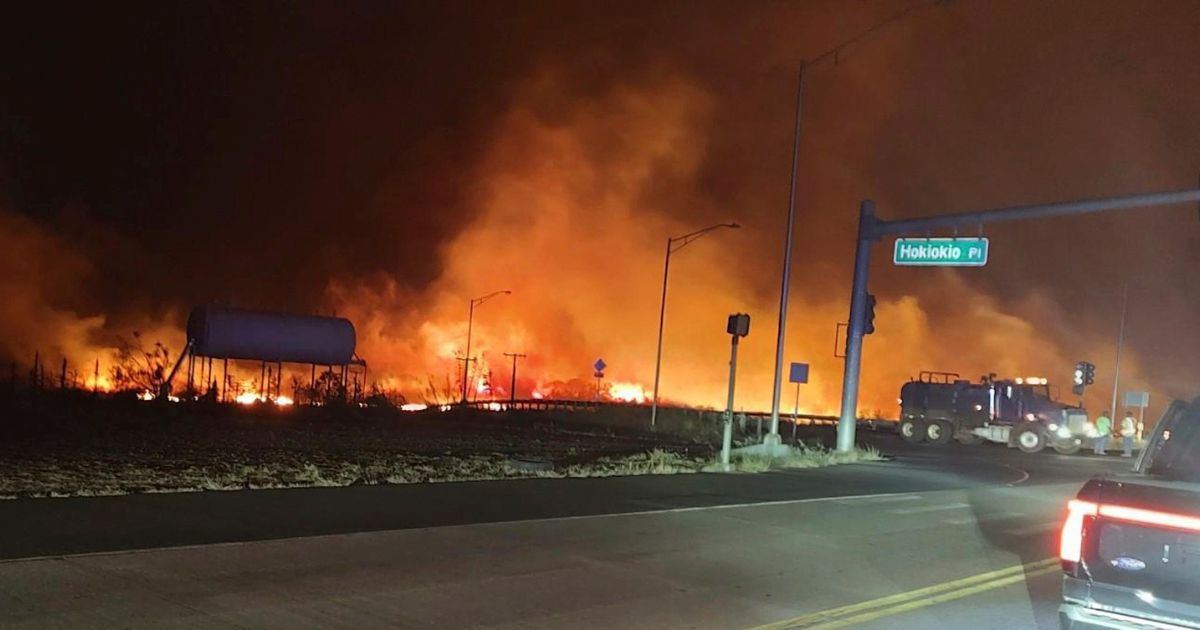 The man in command of the Maui Emergency Management Agency is defending his decision not to use the island's vast network of alarms to warn residents about deadly wildfires last week.
Officials on the island are searching for hundreds of people still missing following the devastating blazes in Hawaii.
Maui Police Chief John Pelletier said Wednesday that 111 people are confirmed dead, according to CNN.
Many on the island have raised questions about whether that number should be much lower.
There are 80 sirens on Maui that are generally used for tsunami warnings but could have been used to warn people as the fires spread to Lahaina on Maui's west coast, CNN reported.
Trending:
'I Know What I Witnessed': Michael Oher's High School Coach Says 'The Facts Will Come Out' Amid Dispute with Tuohys
The alarms were never activated when fires spread beyond control last week.
Herman Andaya, administrator of the Maui Emergency Management Agency, doubled down on the decision not to use them on Wednesday while addressing the media.
When he was asked if he regretted not using the sirens, he said, "I do not."
Do you believe Andaya made the right decision?
Yes: 9% (89 Votes)
No: 91% (863 Votes)
Andaya said if the country had activated the sirens, people would have run eastward into the mountains and toward the fires, rather than to the coast away from them.
"Even if we sounded the sirens, it would not have saved those people on the mountainside," he said defiantly.
Maui Emergency Management Agency Administrator Herman Andaya today defended the decision not to activate emergency sirens warning #Maui residents and visitors about the wildfires. Here's a clip from the press conference.

Details: https://t.co/0m3zSd9QmD #HInews #StarAdvertiser pic.twitter.com/lSe3iM6flj

— Star-Advertiser (@StarAdvertiser) August 17, 2023
People caught off guard by the fires in many cases resorted to jumping into the ocean in order to save themselves.
Numerous videos posted on social media showed people whose last refuge was the waters off Maui's coast:
Related:
Maui Official's Ties to Obama Foundation Raise Questions After Decision to Delay Water
People Jump in the water to survive Maui Fire #Lahaina #lahainafire #Maui #MauiFire #HawaiiFire #Hawaii pic.twitter.com/OOhP6L3Jkg

— HumanDilemma (@HumanDilemma_) August 17, 2023
Terrifying footage showing people jumping into the ocean to escape the fires in Maui pic.twitter.com/Z0yJRlLri3

— Wow Terrifying (@WowTerrifying) August 11, 2023
County officials never activated the sirens, instead choosing to send out warnings using radio, television and text messages.
Herman Andaya, administrator of the Maui County Emergency Management Agency, said sirens in Hawaii are used to alert people to tsunamis. Using it during the fire might have led people to evacuate toward the danger, he told reporters 2/5 pic.twitter.com/jLLLQ5AWf2

— Reuters (@Reuters) August 17, 2023
"It is our practice to use the most effective means of conveying an emergency message to the public during a wildland fire," Andaya said.
CNN reported the networks needed to broadcast such messages were disabled by the fires, which quickly burned down entire communities.
Wildfire has engulfed businesses on Front Street in downtown Lahaina in West Maui, home to 12,000 people.

The Coast Guard is responding to people who were forced to go into the ocean due to the flames.

Video credit to Alan Dickar, a local resident of Lahaina. pic.twitter.com/8uiyHQP55B

— Colin McCarthy (@US_Stormwatch) August 9, 2023
More than 1,000 people were still missing as of Thursday.
We are committed to truth and accuracy in all of our journalism. Read our editorial standards. Facebook
Facebook
Share on Facebook
Twitter
Twitter
Tweet
Telegram
Share
Truth Social
Share
Gettr
Share
Email
Email
Share MoreShare

Source
Source