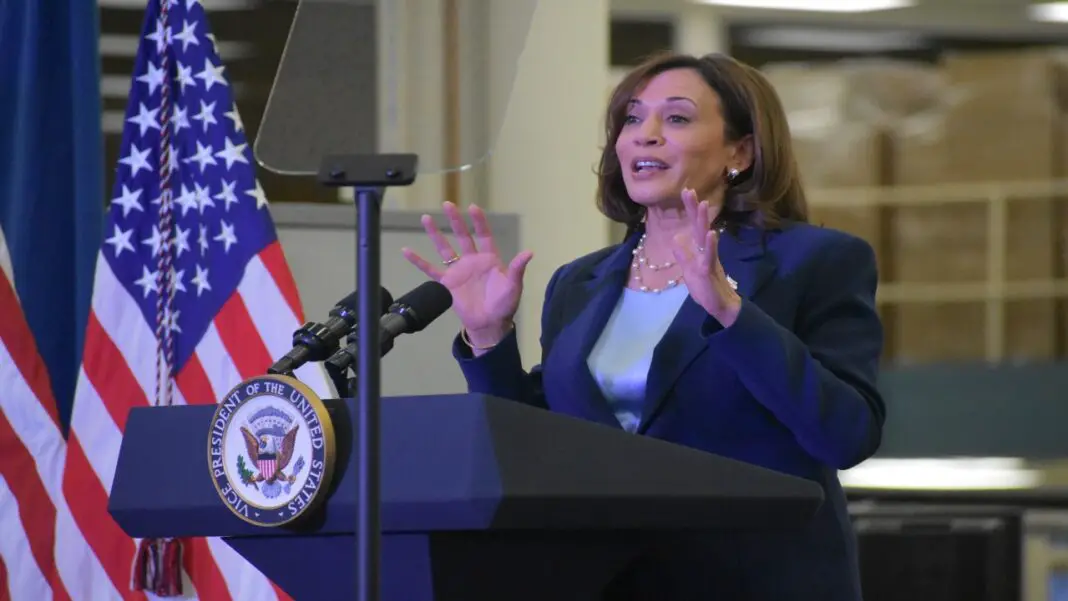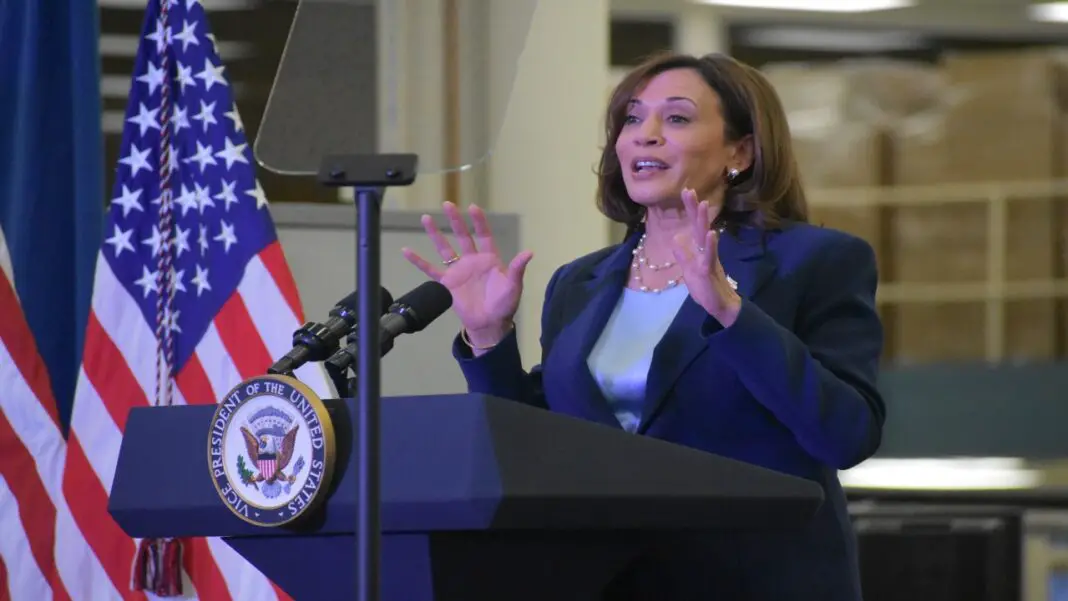 On Wednesday, Vice President Kamala Harris presented another somewhat repetitive discourse, continually using the term "space cooperation".
Harris's term as President Biden's vice president has been marked by a collection of peculiarly phrased and repeated public comments.
Her meeting with Mongolian Prime Minister Oyun-Erdene Luvsannamsrai at the White House was no deviation from this pattern. Their discussions centered around tourism, the exchange of minerals, and space exploration.
Addressing the head of state, she said, "President Biden and I have each been, since we have been in office, to the Indo-Pacific three times each," before engaging in a rather circuitous conversation about America's intentions to collaborate with Mongolia on space exploration.
"Today, I am pleased to announce that the next steps in our work together will be about further expanding our partnership. In particular, we will discuss the work that we will do together to strengthen our space cooperation," Harris said. "You and I spoke briefly about the beginning of the next era — and, for you, what that means, in terms of your leadership and your vision for the future, and certainly, strengthening our space cooperation would be a part of that agenda — including, of course, using our space cooperation to think about how we strengthen the economic prosperity and development of our nations."
Watch the latest video at foxnews.com
This isn't the first instance where Harris has made disconcerting remarks about space. In February, her peculiar characterization of a space launch was ridiculed, being labeled as "patronizing."
Luvsannamsrai expressed gratitude to Harris for the invitation and highlighted that although "Mongolia is best known as the birthplace of Genghis Khan and for the great history of the Mongolian Empire," he lauded America as a guiding light, referring to it as his country's "North Star on our democratic journey" since Mongolia's transition to democracy in the 1990s.
He further stated, "We will sign the Open Skies Agreement," with the intent to "initiate direct flights and to foster tourism, commerce, and investment."
Trending Political News
Shania Twain Wipes Out on Stage But It's Her Next Move That Goes Viral
During her concert in Chicago this weekend, Shania Twain experienced an unexpected tumble onstage. While the 57-year-old was confidently crossing the stage, performing her song "Don't Be Stupid (You Know I Love You)" in knee-high boots, she slipped and found herself unexpectedly on the floor.
Somehow the country megastar did not miss a beat, despite the fall. A fan recorded video showed her immediately following up her fall by telling the crowd, "Don't be stupid Chicago. You know I love you," before letting out a scream.
Continue reading…
Salma Hayek Leaves Little to the Imagination on 'National Bikini Day'
Salma Hayek is turning up the heat this summer.
The radiant 56-year-old showcased her charm in a swimsuit, marking National Bikini Day with her latest enticing snapshot.
Continue reading…
Rollercoaster Riders Have Their Worst Nightmare Become a Reality
Eight thrill-seekers found themselves trapped upside down on a rollercoaster ride at a Wisconsin festival this past Sunday.
The incident occurred at the Forest County Festival in Crandon, located roughly 230 miles to the north of Milwaukee.
Continue reading…
Hollywood Stars Over 60 Flaunt Their Bikini Bods
Demi Moore, Sharon Stone, and Jane Seymour are demonstrating that age doesn't limit your ability to confidently showcase your physique.
These esteemed Hollywood personalities have been utilizing Instagram in recent years as a platform to inspire younger generations to appreciate their bodies and find comfort in their own skin.
Continue reading…
Bad News for Ben & Jerry's After Anti-American July 4th Tweet
Following a controversial statement by Ben & Jerry's, which criticized the U.S. for existing "on stolen land," the brand's consumers are advocating for a boycott akin to the Bud Light incident.
The ice cream manufacturer used its official Twitter platform to urge patrons to contribute to "returning" indigenous lands, suggesting they commence with Mount Rushmore. The post, published on Independence Day, provoked a strong backlash from social media audiences.
Continue reading…
Major Fast Food Chain Spends Big on 'Old School' Revamp
Subway is reverting to its traditional deli-inspired practices, where customers witness their orders being prepared from whole salami or turkey logs using a slicer. The renowned sandwich chain is integrating deli slicers and freshly cut meats into its stores, marking the newest phase in its ongoing revitalization efforts.
The popular sandwich chain announced on Wednesday the incorporation of these elements into its approximately 20,000 outlets nationwide. Alongside this, Subway is broadening its "Subway Series" menu, which currently features 18 sandwiches. Four new sandwiches, specifically crafted to highlight the freshly sliced meats, will be added to the existing menu roster, as per Subway's announcement.
Continue reading…
Source