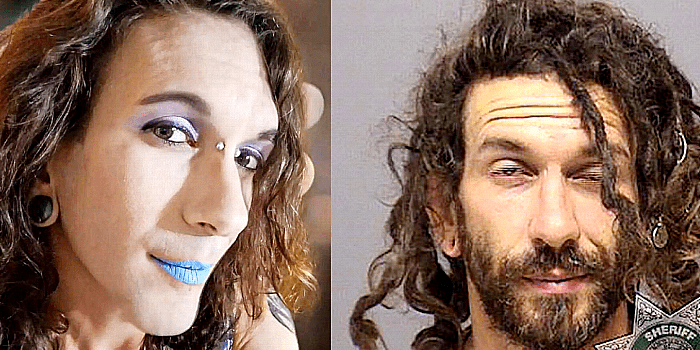 (Molly Bruns, Headline USA) In the wake of a baffling jury decision earlier this month to give alleged Antifa thugs a pass in a civil case brought against them after the brutal and well-documented assault of Post Millennial senior editor Andy Ngo, a judge on Monday meted out some measure of justice.
Three alleged Antifa defendants "were found in default" for "not responding to the court order to appear at the civil jury trial which was held earlier this month," the Post Millennial reported. Each defendant was ordered to pay Ngo $100,000 in damages.
Corbyn "Katherine" Belyea, Madison "Denny" Lee Allen and Sammich Overkill Schott-Deputy—all alleged members of Rose City Antifa—faced charges of assault, battery and intentional infliction of emotional distress resulting from the attack on Ngo.
Violent trans #Antifa felon Sammich Overkill Schott-Deputy (legally they/them, formerly Joseph Christian Evans) didn't only assault me on June 29, 2019. They viciously beat another street bystander over the head with a metal tool at that Rose City Antifa riot.

Schott-Deputy… pic.twitter.com/FDpHAUzZNb

— Andy Ngô ️‍ (@MrAndyNgo) August 22, 2023
Ngo went to the hospital as a result of the assault, which caused significant damage to his brain and other physical and psychological trauma. The complaint explained that the three attackers threw milkshake containers at him, followed by vicious punching and kicking.
The group of attackers also struck his face with carbon tactical gloves and plywood placards.
"While it will continue to be a steep uphill battle to collect today's awarded damages given the default defendants' history of evasion, I remain determined to hold Antifa and its members accountable for their violent attacks," Ngo said.
He added praise for his attorneys — Dorothy Yamamoto, Gregory Michal, Harmeet Dhillon, James Muchal and Mark Trammell — for coming to the defense of his First Amendment rights.
Schott-Deputy, formerly known as Joseph Christopher Evans, has a lengthy rap sheet across several states and counties.
Until recently, Schott-Deputy has managed to avoid punishment. Previous charges against him—including assault and unlawful use of a weapon—were dismissed 36 months into his probation.
Belyea and Allen did not appear at the trial and did not have legal representation.