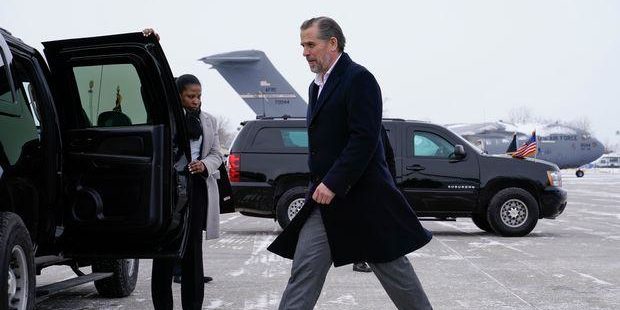 (Headline USA) House Oversight Chairman James Comer, R-Ky., admitted this week that getting Hunter Biden to testify in Congress's investigation of the Biden family's business dealings is proving "very difficult."
"He could fight the subpoena in court. It's very difficult. I think if it were easy to get a president or their son in front of a House committee that the January 6 committee probably would have done that with Donald Trump," Comer told Newsmax on Tuesday.
The Jan. 6 congressional committee did, in fact, subpoena former President Donald Trump, but he refused it and the committee refused to pursue it further.
Comer's committee has largely relied on voluntary cooperation from witnesses, such as Devon Archer, one of Hunter Biden's former associates, the New York Post reported. He said Hunter Biden is likewise welcome to voluntarily appear before the committee and "clear his name."
"Hunter Biden is more than welcome to come to the committee," Comer said. "If he wants to clear his good name, if he wants to come and say, 'You know, these were 20 shell companies, they actually did stuff,' he's invited."
House Speaker Kevin McCarthy, R-Calif., directed House committees this week to open a formal impeachment inquiry into President Joe Biden over the president's alleged role in Hunter Biden's business deals. The impeachment authority will give Comer and other House investigators much more latitude in their investigation, McCarthy said.
Comer pointed out that the impeachment inquiry wouldn't be necessary if the Biden administration would simply cooperate with his committee's investigation.
"[T]hey wouldn't have to set up a war room if they would just provide the information that we've requested. I don't think we've requested anything out of the ordinary," the congressman said.
"We want to know the correspondence that Joe Biden used with the pseudonyms between the government and himself pertaining to Ukrainian policy," Comer said. "We ought to know any emails that had Hunter Biden copied-on from the government."