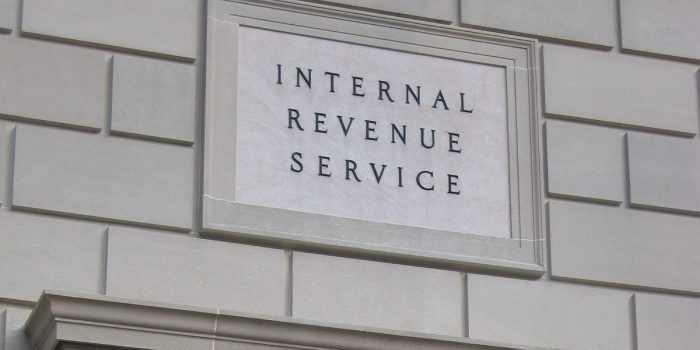 (Dmytro "Henry" Aleksandrov, Headline USA) It was revealed once again that the IRS has been weaponized by engaging in a "deliberate attempt to punish and suppress" a conservative watchdog whose activities led to some of Joe Biden's nominees to senior administrative roles withdrawing their candidacies.
The letter from the IRS to the American Accountability Foundation [AFF], a non-profit organization dedicated to scrutinizing public leaders and institutions, showed that the AFF is under scrutiny as the IRS examines its 501(c)(3) tax-exempt status, according to the Epoch Times.
The news source also added that the IRS requested extensive documents from the AAF, among which were all external communications related to the organization's activities.
The AAF President Tom Jones said that he thinks that the IRS made this move because the agency wanted to start the politically-motivated crackdown against the AAF, partially because the agency brought the public's attention to some of Biden's radical administrative nominees that led their nominations to fail.
"This sudden request by the IRS is not random. [The IRS demanding records from the AAF is] clearly a sign that they are targeting our research and education activities. It's a deliberate attempt to punish and suppress the AAF's activities. It is surely no coincidence that the AAF — the very organization that exposed the weaponization of the IRS — is now the target of it," Jones said.
Attorney Cleta Mitchell also compared the IRS audit of the AAF to the agency's politically motivated targeting of conservative groups when Barack Obama was still president.
"As the attorney for many conservative, tea party groups targeted and harassed by the Obama IRS a decade ago, this certainly smacks of the exact same tactics used by the IRS then… and apparently being used again now against the AAF. Before the IRS starts down this road again, it would be worth remembering the scorn heaped upon it the last time it allowed itself to be used as a pawn by a liberal in the White House," she said.