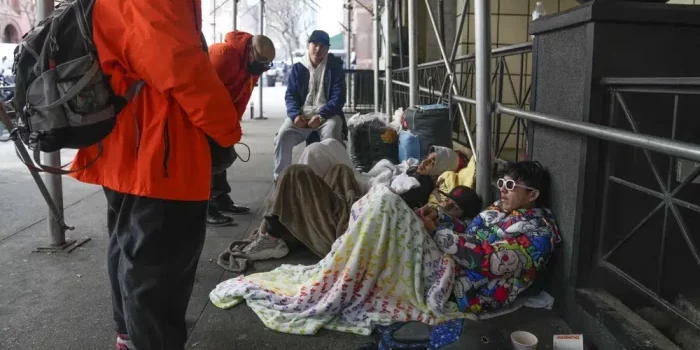 (Dmytro "Henry" Aleksandrov, Headline USA) The 34-year-old illegal immigrant who was accused of sexually assaulting a 7-year-old girl at a Queens, New York City, hotel was released from police custody after the investigators revealed that the family told the girl to make up the story so that the family would take over the man's larger room at the shelter.
Initially, it was indicated that the girl and her twin sister were playing in the hallway of the Hotel Mint JFK Airport in Far Rockaway around 9:30 p.m. on Wednesday when a man convinced them to follow him to a room on the second floor, the New York Post reported.
The family also told the police that the man then placed a knife against the neck of one of the girls and touched her private area. The man jumped out the window when the twins' mother knocked on the door.
The initial fake story also said that the accused man then walked back into the building through the lobby where he got into a fight with the older brother of twin sisters. After that, the police broke up the brawl and cuffed the then-suspected child molester.
The twins told the same story, which seemed overly rehearsed to the police.
The suspect denied the allegations and it was later revealed that he was telling the truth. The Post reported that video surveillance showed the suspect leaving the shelter around 5:30 a.m. on Wednesday and not returning until nearly 11:20 p.m. — about two hours after the alleged crime.
In addition to that, the footage also doesn't show anyone entering or leaving the room during that period.
When she was interviewed by the police, the man's wife also admitted that that was the case, which resulted in the man being released from custody.
However, it was confirmed by the sources on Friday that a fight between the accused man and a relative of the twins over the room assignment did in fact happen.
A hotel employee, who was not on duty when the incident occurred, said that the accused illegal had been living in the hotel for 20 days and "never makes an issue."
"I don't know why you should accuse someone [for something that didn't happen]," the worker said.