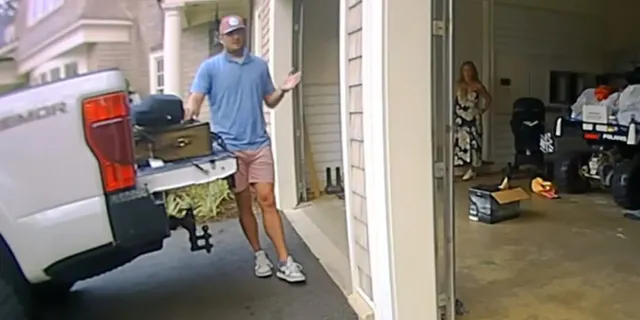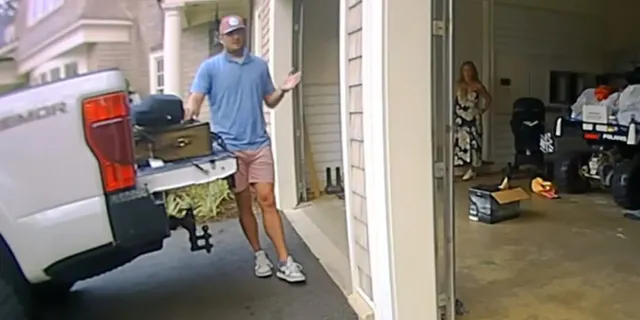 Lindsay Shiver, a Georgia resident, dialed 911 on her soon-to-be ex-husband, Robert Shiver, when he denied her access to their personal aircraft for a trip to the Bahamas with her boyfriend, as revealed by a police bodycam video provided to Fox News Digital.
Subsequently, five days later, the trio – Lindsay, her Bahamian partner, Terrance Adrien Bethel, 28, and alleged contract killer, Faron Newbold, Jr., 26 – faced charges for reportedly plotting to assassinate Robert Shiver.
The video footage from July 16, captured outside the couple's Thomasville, Georgia residence valued at $2.5 million, shows Robert informing the police about their ongoing divorce proceedings.
Lindsay Shiver had planned a weekend escape with Bethel, while the ex-Auburn University football standout took their three sons to the Bahamas' family retreat.
The disagreement between the couple erupted when Lindsay expressed her intention to accompany them on their private jet to the Bahamas. Robert, however, objected.
He reasoned that it would send mixed signals to their children if she left to see another man as soon as they arrived.
"I told her, 'I'm not supporting that. You're not getting on the airplane,'" Robert shared with the Thomasville Police Department officers.
"'That will mess with the kids' heads, and it's just something we are not going to do.'"
With Lindsay, 36, positioned nearby, she alleges that Robert physically confronted her.
"That doesn't mean you get aggressive, push me out of the way," she counters.
"Lindsay, I did not push you or anything," responded Robert, 38.
Lindsay explains to the police her reason for dialing 911: she remembered past instances of Robert's aggression and wanted to prevent the situation from escalating further. She described their current living situation, amid their divorce, as "hell on Earth."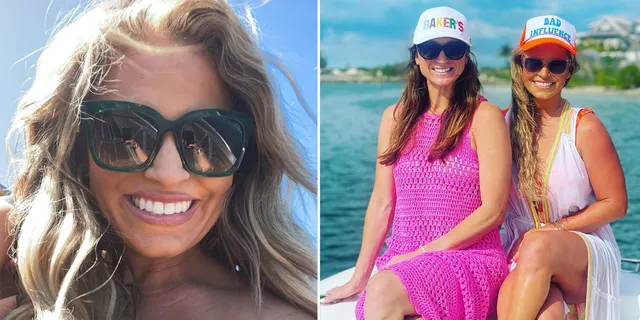 Photo Credit: Instagram
A responding officer advised the duo to consider vacationing separately and mentioned to Lindsay that without concrete evidence of abuse, they couldn't intervene.
On that day, Lindsay reportedly sent a text to her boyfriend Bethel that read, "Kill him."
The alleged assassination plot came to light during the probe of a burglary at Grabber's Bar and Grill on Great Guana Cay, Bethel's workplace.
Investigative authorities stumbled upon texts between Lindsay, Bethel, and Newbold, hinting at the conspiracy.
After learning about Lindsay's affair with Bethel, Robert initiated the divorce process in April, as indicated in legal documents.
Following a 19-day incarceration at the infamous Fox Hill prison in Nassau, Lindsay, a former Alabama beauty pageant winner, was granted bail on August 9, with her bond set at $100,000.
Her bail conditions require her to report thrice weekly, wear a location-tracking ankle bracelet, and stay within the Bahamas.
Bethel and Newbold secured their release with a bond of $20,000 each.
Source