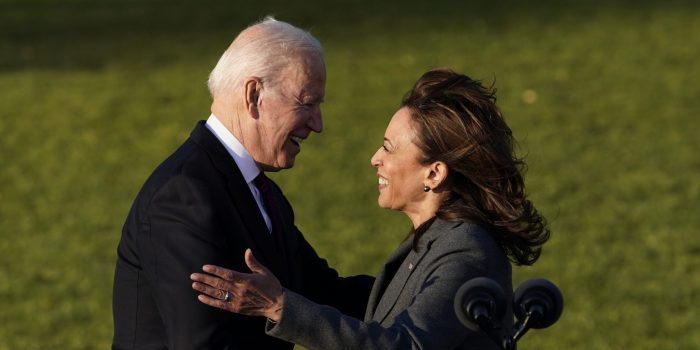 (Headline USA) Vice President Kamala Harris claimed this week that she is ready to step in and assume the presidency if something were to happen to President Joe Biden.
Harris was asked about voters' mounting concern over Biden's age, with one poll showing more than 70% of voters think Biden's physical and mental capacity is a concern.
"Joe Biden is going to be fine, so that is not going to come to fruition," Harris told the Associated Press in Jakarta, Indonesia, where she was attending a regional summit. 
She went on to call the situation "hypothetical," but added: "Let us also understand that every vice president — every vice president — understands that when they take the oath they must be very clear about the responsibility they may have to take over the job of being president. I'm no different."
Harris then tried to downplay concerns about Biden's age, claiming he is still as sharp as ever.
"I see him every day," Harris said. "A substantial amount of time we spend together is in the Oval Office, where I see how his ability to understand issues and weave through complex issues in a way that no one else can to make smart and important decisions on behalf of the American people have played out."
Harris's comments come just days after a new tell-all book revealed Biden joked about replacing her when her approval ratings began to tank.
"When the president assembled his COVID team, he would jokingly direct Anthony Fauci to sit in the vice president's chair," wrote Franklin Foer in his new book The Last Politician. 
Although Biden's comments about replacing his vice president were made in jest, some of the president's top donors have been calling for her removal due to her historic unpopularity and her inability to retain a long-term staff. 
Attorney John Morgan, a prominent Democrat donor, told Politico that many donors want her gone but recognize that Biden has backed himself into a corner.
"When I talk to people, everyone recognizes the problem, but there seems to be no solution," he said, referring to Harris. "She's here to stay. If you try to remove her, you'll face strong opposition from her supporters."