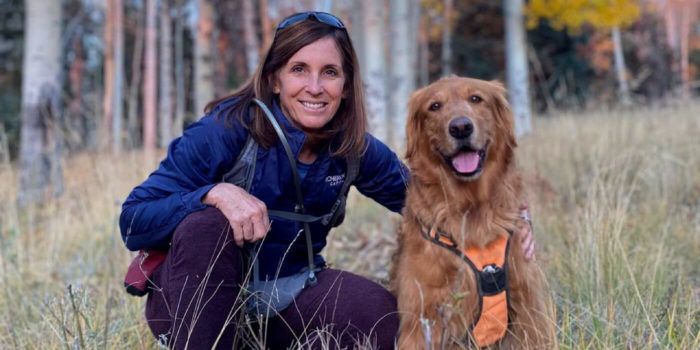 (Molly Bruns, Headline USA) Former U.S. Sen. Martha McSally, R-Ariz. said in a post via her personal Instagram that she was the victim of an attempted sexual assault that occurred while she was out running.
McSally, who is also a veteran Air Force pilot, posted a video describing the crime, which took place near Omaha, Nebraska, according to the Gateway Pundit.
"I was just running while I was out running along the Missouri River on the Iowa side," she said.
"I'm here in Omaha to speak tonight about courage and heart, and how to be a brave heart, and I just had it put to the test," she continued. "A man came up behind me, and he engulfed me in a bear hug, and he molested and fondled me until I fought him off."
She went on to say that she broke the man's grasp, chased him into some brush, threw her water bottle at him, then called 911 and waited for the police.
The man escaped, but McSally expressed gratitude for her safety, and for the wherewithal that gave her the ability to fight back against the attacker.
"[I]n this moment, I just wanted to share that I chose to fight and I'm OK right now, in part, because of that," she said.
"It could have been much worse," she added. "I still have a lot to process, and I will do that in time."
McSally said in 2019 she was assaulted by a superior officer while serving in the Air Force. The incident and subsequent handling almost pushed her out of the service after 18 years.
She contrasted the two scenarios in her video.
"But in this case, I felt like I took my power back," she said. "He tried to take power from me, but I turned it on him and he was running from me instead of the other way around.
Continuing, McSally said she knew she had a lot of emotional processing to do as she calmed down from the incident.
Law enforcement in the area were unable to provide comments on the situation as the investigation is ongoing.
McSally, a former congresswoman, was appointed in January 2019 by then-Gov. Doug Ducey to serve in place of the deceased Sen. John McCain. However, she narrowly lost her special-election race to Democrat Mark Kelly in Arizona's notorious 2020 election, which was fraught with irregularities.
An audit conducted by the state Senate concluded that many more mail-in ballots were returned than were listed as having been sent out, among other suspicious circumstances that cast aspersions on then-Secretary of State Katie Hobbs, a George Soros-funded Democrat.