Fetterman Has Shock Reaction to Impeachment Question – This Is the Weirdest Thing You'll See Today
What's Happening:
Americans expect and deserve a level of professionalism from their elected officials. In the past few years, the country has experienced an increased number of legislators in Congress who don't fit the bill of a traditional "statesman."
Antics of these people range from laughable to bizarre and a lot in between. One of the oddest characters by any standard to get elected to Congress is Sen. John Fetterman (D-PA). Since the early days of his campaign he has displayed personal characteristics from unique to weird. This week he was on the totally odd side of his personality.
News broke earlier this week that House Republicans were readying an impeachment inquiry of Joe Biden. House Speaker Kevin McCarthy (R-CA) gave his approval for committees to start work. Fetterman was asked about this development and his response was disturbing.
From Fox News: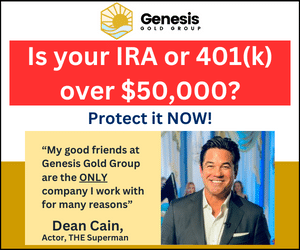 "Oh my God, really?" Fetterman said, backing up from the news and grabbing his head. "Oh my gosh."

"Ooooohhhh," Fetterman said, wiggling his fingers from outstretched hands. "Don't do it!"
The video is more revealing than just the comments. Watch here:
Fetterman's sarcastic and condescending response was unexpected, and his physical antics appear to reveal he has little, if any, respect for Republicans. An impeachment inquiry, justified or not, is a serious matter in the House that may result in a trial in the Senate.
Fetterman's animated response to a reporter before lumbering off down the hallway in his casual attire gave the impression he doesn't take congressional business seriously. It poses questions about whether he is truly qualified to be a U.S. senator. Republicans are not only serious about the impeachment but are taking aggressive measures to move forward.
McCarthy on Tuesday said House Republicans have "uncovered serious and credible allegations into President Biden's conduct" that will serve as the basis of an impeachment inquiry.
House Oversight Committee Chairman James Comer, R-Ky., is expected to lead the inquiry in coordination with House Oversight Committee Chairman Jim Jordan, R-Ohio, and Ways & Means Committee Chairman Jason Smith, R-Mo.
McCarthy spoke briefly to reporters when announcing the formal inquiry. He listed allegations of "abuse of power, obstruction and corruption" made against Biden by several GOP-led committees who have been investigating the president.
Republicans have stated they have identified multiple occasions where Biden allegedly lied to the American people about having a direct connection to business dealings involving his son, Hunter Biden. Other GOP claims include millions of dollars passing through shell companies and the Biden presidential administration affording special treatment for his family members from federal agencies such as the FBI and DOJ.
Key Takeaways:
Democrat senator brushes off impeachment of Biden with odd animation.
Fetterman wiggled his fingers at a reporter and laughed at the inquiry.
Republicans remain serious about a formal impeachment inquiry of Biden.
Source: Fox News
Source