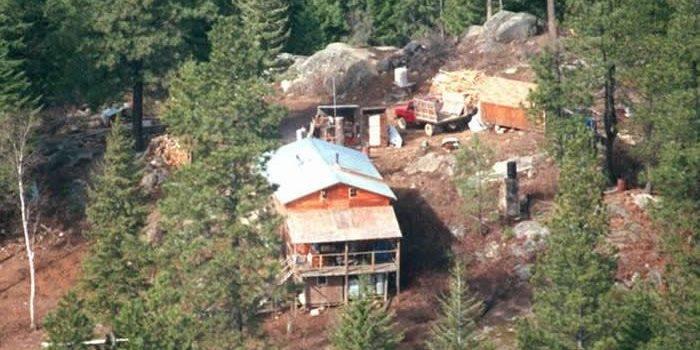 (Ken Silva, Headline USA) On Aug. 21, 1992, six U.S. Marshals trespassed on Ruby Ridge, Idaho man Randy Weaver's property—murdering one of his dogs and killing his son after the boy fired a warning shot in their direction.
The next day, FBI sniper Lon Horiuchi shot Weaver as he stepped out of his cabin, and then shot and killed Weaver's wife, Vicki Weaver, as she stood in the cabin door holding their 10-month-old baby.
Now known simply as "Ruby Ridge," the incident—which stemmed from undercover federal agents targeted and entrapping Weaver into selling a sawed-off shotgun—remains a textbook example of tyrannical government overreach.
However, the FBI keeps adding pages to that textbook 31 years later. Indeed, agents have shot at least four people under seemingly dubious circumstances this month, which marks the 31st anniversary of Ruby Ridge.
Most prominently—at least in conservative circles—the FBI killed an ailing 75-year-old man who had been making social media threats against Joe Biden and other federal officials.
After firing a "barrage of bullets" that left Utah man Craig Robertson dead around 6 a.m. on Aug. 9, authorities immediately carried the man out of his house and placed him on the sidewalk. There, his lifeless and bloody body remained for about two hours, according to the man's neighbor.
While that case at least received some attention in conservative media, a lesser-publicized FBI shooting had already occurred the day before. That Aug. 8 shooting killed 32-year-old Albuquerque man Ahmad Nassar.
It's unclear why the FBI raided Nassar's residence. But like the Robertson shooting, his family and supporters are alleging wrongdoing on the part of the bureau.
Attorney Ahmad Assed, who is assisting Nassar's family in the wake of the killing, reportedly said Nassar was known by the FBI and local authorities to have mental health issues, which were well-documented in recent years.
"A lot of people just felt really sorry for him because he was harmless in the community's eyes," he said. "He just suffered a lot from mental health disease, and was a superb young man, when he was on his medications and didn't come off."
The FBI has not released any details about the Nassar killing. The Albuquerque Journal confirmed Nassar's identity through his family.
A week later, the FBI shot and killed another man—this one Henderson, Tennessee, resident Theodore Deschler.
According to local news reports,  the FBI refuses to tell Deschler's family why they conducted the arrest warrant and why they shot him—leaving the family searching the house for clues as to what happened to their relative.
"It was a senseless act. You know Teddy was a 100% disabled veteran. He had problems. He had severe PTSD. He had depression but he was getting help for it but this was senseless. He didn't have a weapon on him. He was just trying to get out of the house because it was filled with tear gas," Deschler's mother told local reporters.
Meanwhile, the family of Philadelphia man Tahiem Weeks-Cook also can't get answers about why the FBI shot and killed him Aug. 4.
"They've told me nothing," Weeks-Cooks's mother reportedly said of the FBI.
"They were at the hospital. They refused to talk to me. They told the nurses that this was an ongoing situation, and they don't have to tell me anything."
The Philadelphia Inquirer reported that Weeks-Cooks was charged by authorities in Upper Southampton Township on state felony counts of robbery, conspiracy and making terroristic threats on the same week he was shot.
In the wake of Ruby Ridge, the FBI promised to reform how it handles law enforcement standoffs. A year later, more reforms were promised after the Waco massacre.
But 31 years later, those reforms clearly haven't worked. And in the wake of at least four killings in one month, the FBI now doesn't even feel the need to pay lip service to reforms—replacing empty promises with silence instead.
Ken Silva is a staff writer at Headline USA. Follow him at twitter.com/jd_cashless.