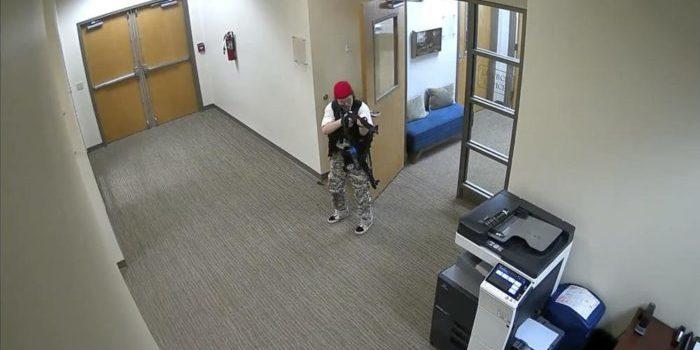 (Molly Bruns, Headline USA) Steven Crowder, host of the Louder with Crowder podcast, released alleged bits and pieces of the Covenant School shooter's highly protected manifesto on Monday morning.
Facebook took swift action to censor the post, possibly due to shooter Audrey Hale's trans identification, according to the Post Millennial.
The platform reported that the post with the manifesto "may go against [their] Community Standards on violence and incitement," and offered Crowder the opportunity to delete the post and avoid account restrictions.
BREAKING: @facebook is now censoring the #NashvilleManifesto https://t.co/vDGAPPh7Oa pic.twitter.com/iVso967VHl

— Steven Crowder (@scrowder) November 6, 2023
Crowder also claimed Google censored the story:
BREAKING: @Google is censoring the #NashvilleManifesto https://t.co/vDGAPPh7Oa pic.twitter.com/WZ0rzyjfiv

— Steven Crowder (@scrowder) November 6, 2023
The purported manifesto, written on several pieces of ruled paper, contained Hale's detailed plan, indicating that she intended to attack the school several years ago. The documents contained violent ramblings against white people and the students of Covenant School and suggested that she expected to die on the day of the shooting.
According to the documents, Hale also recorded a video that presumably detailed her motivations, which remain undisclosed.
Nashville authorities reportedly launched an investigation into the leak of the photos of the manifesto per the city's mayor, Freddie O'Connell.
"I have directed Wally Dietz, Metro's Law Director, to initiate an investigation into how these images could have been released," O'Connell said. "That investigation may involve local, state, and federal authorities. I am deeply concerned with the safety, security, and well-being of the Covenant families and all Nashvillians who are grieving."
He also invited those struggling with "emotional trauma" reach out to the National Alliance on Mental Illness and other local support options.
Official authorities did not confirm the validity of the writings; however, the launching of an investigation is highly suggestive.
Several Facebook users who attempted to share Crowder's post faced similar censorship.
Well can't share nashville manifesto on Facebook that's for sure pic.twitter.com/XaJ47VtfUi

— MAGA Michelle (@candiedmickey) November 6, 2023
I posted it on Facebook. pic.twitter.com/WntV6WxFtT

— Stojulcinj (@stojulcinj) November 6, 2023
Officials announced the release of the documents in April, a month after the shooting happened.
Three elementary students and three teachers died in the attack on the school.