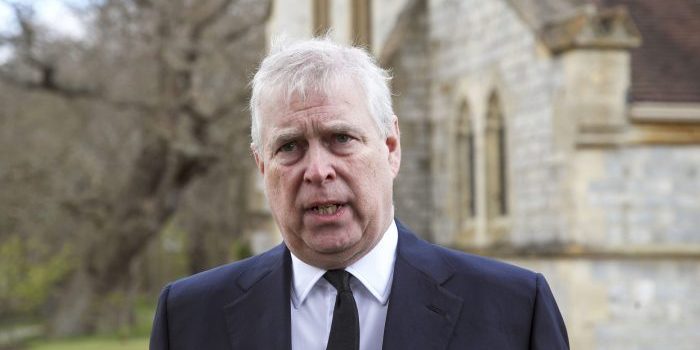 (Ken Silva, Headline USA) After Prince Andrew's cozy relationship with Jeffrey Epstein was widely publicized in the wake of the millionaire sex trafficker's death, Queen Elizabeth II effectively kicked him out of the Royal Family—stripping The Duke of York's military affiliations and Royal patronages.
But now that Queen Elizabeth is dead and King Charles is in charge, Prince Andrew could be coming back into the Royal Family fold.
The Daily Beast reported Monday that King Charles wants to welcome his brother back into the family. The report followed Prince Andrew riding to church in Balmoral by Prince William on Sunday.
"Andrew won't ever have the same ceremonial role within the family, he is no longer and never will be a working royal. That is clear," an unnamed "friend" of the king reportedly told The Daily Beast.
"But he is part of the family. He is the king's brother. He has not been found guilty of any crime and I think it's fair to say that the king is making it clear that he won't turn his back on his brother," the unnamed friend said.
Spotted with Epstein on multiple occasions—including after the millionaire was convicted in 2008 procuring a child for prostitution—Prince Andrew was sued in 2021 by Epstein survivor Virginia Giuffre, who accused him of "sexual assault and intentional infliction of emotional distress."
The two parties settled the lawsuit last year under terms that weren't disclosed publicly.
"It is known that Jeffrey Epstein trafficked countless young girls over many years," Prince Andrew's attorneys said in a letter at the time of the settlement.
"Prince Andrew regrets his association with Epstein, and commends the bravery of Ms. Giuffre and other survivors in standing up for themselves and others. He pledges to demonstrate his regret for his association with Epstein by supporting the fight against the evils of sex trafficking, and by supporting its victims."
Prince Andrew has denied all wrongdoing in relation to Epstein.
On the surface, the Duke of York's relationship with Epstein seems insignificant as it relates to American politics—compared to, say, Epstein's relationship with at least two former U.S. presidents, tech giant Bill Gates and numerous other American power brokers.
However, the Prince Andrew saga revealed the mind-blowing depravity of the U.S. media in 2019, when then ABC-co-anchor Amy Robach was caught on hot mic talking about how her bosses prevented her from reporting on Epstein—at the Royal Family's request.
"We convinced [Giuffrie] to talk with us," Robach said in the candid moment to an off-camera producer while on set.
"It was unbelievable what we had—um, Clinton—we had everything," she said.
However, "The Palace found out that we had her whole allegations about Prince Andrew and threatened us a million different ways," Robach said in a clip obtained by Project Veritas.
Ken Silva is a staff writer at Headline USA. Follow him at twitter.com/jd_cashless.