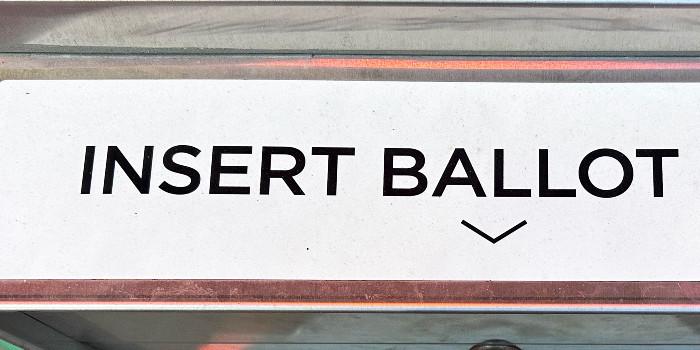 (Headline USA) A woman approaches a drop box in the dark with what appears to be handfuls of ballots. At a different drop box, someone else is seen making multiple trips to insert ballots. At yet another, the same car stops on at least three separate occasions, with different people stepping out and heading to the box.
The video footage has become central to a public fight about Democrats cheating other Democrats by stuffing ballot drop boxes.
The accusations of fraud via drop box are being made by Democrats — two candidates vying for mayor in Connecticut's largest city, in a heavily Democratic state that began allowing drop boxes to be used during the COVID-19 tyranny.
State Rep. Doug Dubitsky, a Republican, evoked the movie "2000 Mules" during a legislative debate over the controversy surrounding the Bridgeport mayor's race.
"How do we know that it's only Bridgeport?" said Dubitsky, who represents an area of the state that has grown more conservative in the Trump era.
"This exact same thing could be happening in every single municipality in this state. We should get rid of these boxes completely."
Among the many legitimate concerns that have fueled skepticism of the 2020 election on the right are those surrounding ballot drop boxes.
American citizens have pointed to the investigation as evidence for their concerns about widespread fraud connected to ballot drop boxes.
The videos and the fact that the claims are being pushed by two Democrats further demonstrate that drop boxes are vehicles for election mischief.
The videos have trickled out in the weeks since the Sept. 12 primary in the Bridgeport mayor's race between incumbent Joe Ganim and his challenger, John Gomes, the city's former chief administrative officer.
Gomes, who lost by 251 votes out of 8,173 cast, filed an election challenge a week later after a video appeared to show a Ganim supporter putting several envelopes into a drop box outside a city hall annex in the early morning.
Ganim, who has denied involvement, is pointing to another batch of videos posted online that appear to show Gomes' supporters making multiple stops at other ballot drop boxes. Gomes has said he has spoken with those shown in the videos and been told they were dropping off ballots for relatives.
In Connecticut, voters using a drop box must return their completed ballot themselves or designate certain family members, police, local election officials or a caregiver to do it for them.
A judge will hear arguments in Gomes' legal challenge this coming Thursday, with testimony expected over several days. Gomes is asking the judge to declare him the winner or order a new primary election.
The state has launched its own investigation.
Republican lawmakers, who had raised concerns about the security of drop boxes during the pandemic, said the Bridgeport videos prove they were correct.
"No one can tell me that there are not people across this country, and certainly in this state, certainly in the last couple of weeks, that are not questioning the integrity of our elections. And I'm talking about people in both political parties," said state Sen. Rob Sampson, the Senate's top Republican on the General Assembly's Government Elections and Administration Committee.
"This is not isolated to President Trump saying the election was stolen in 2020."
Since the 2020 election, five states have moved to ban ballot drop boxes while six have moved to limit their availability, according to data collected by the Voting Rights Lab, which tracks voting-related legislation in the states and advocates for expanded voter access.
Adapted from reporting by the Associated Press