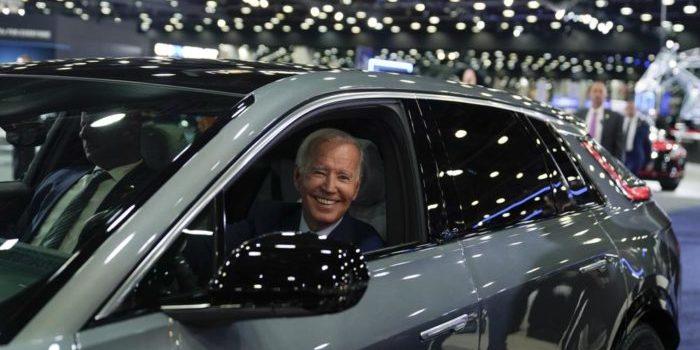 (Ken Silva, Headline USA) In a ruling with grave implications for privacy, an appeals court has upheld a lower court's decision to allow automobiles to record drivers' calls and texts without their consent.
Last week's ruling from the Ninth Circuit upheld previous dismissals of class-action lawsuits brought against Honda, Toyota, Volkswagen and General Motors.
Those lawsuits revealed that automobile software made by Maryland-based Berla Corp. allows messages to be downloaded, but makes it impossible for vehicle owners to access such data. However, law enforcement can access the info, and car manufacturers have the ability to sell it to data brokers.
Despite these disturbing facts, a federal judge in Seattle dismissed the lawsuits, ruling that the auto manufacturers didn't violate the Washington Privacy Act.
According to the courts, the plaintiffs didn't prove they were injured by the auto companies' actions.
"The district court properly dismissed Plaintiffs' claim for failure to satisfy the WPA's statutory injury requirement. To succeed at the pleading stage of a WPA claim, a plaintiff must allege an injury to 'his or her business, his or her person, or his or her reputation,'" the Ninth Circuit ruled in a Nov. 7 decision.
"Contrary to Plaintiffs' argument, a bare violation of the WPA is insufficient to satisfy the statutory injury requirement."
The Project for Privacy & Surveillance Accountability decried the decision.
"Americans' Fourth Amendment rights shouldn't disappear just because they've stepped into a car," PPSA said, quoting Sen. Ron Wyden, D-Ore. "They shouldn't. But as this federal judge made clear, they do."
PPSA endorsed privacy legislation sponsored by Wyden, Sen. Cynthia Lummis, R-Wy.,  Rep. Peter Meijer, R-Mich., and Ro Khanna, D-Calif., which would require law enforcement to obtain a warrant based on probable cause before searching data from vehicles.
Under the "Closing the Warrantless Digital Car Search Loophole Act," any vehicle data obtained in violation of this law would be inadmissible in court, according to PPSA.
Ken Silva is a staff writer at Headline USA. Follow him at twitter.com/jd_cashless.