What's Happening:
Texas Attorney General Ken Paxton recently faced impeachment by members of the Texas legislature. Led by state House Speaker Dade Phelan, the Republican AG was accused of a variety of misdeeds. Among them included misusing his power, dereliction of duty, and retaliation.
Paxton, who enjoyed the support of Donald Trump, denied these allegations. He was not convicted of any of the 16 charges, with four other charges being dismissed. Now safe from political attack, the attorney general is going on the offensive. And he just told Biden to "buckle up."
From The Post Millennial:
Following his acquittal on Saturday, Texas Attorney General Ken Paxton penned a letter to the Biden administration, slamming officials for coordinating and weaponizing his impeachment process…

He noted that the "weaponization of the impeachment process to settle political differences is not only wrong, it is immoral and corrupt." […]

"I can promise the Biden Administration the following: buckle up because your lawless policies will not go unchallenged. We will not allow you to shred the constitution and infringe on the rights of Texans. You will be held accountable."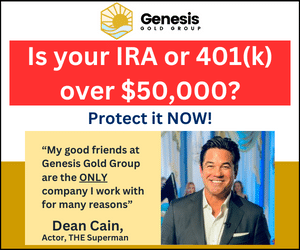 AG Paxton released an open letter to the Biden administration, following his acquittal. Paxton accused Biden officials of coordinating with "liberal" House Speaker Phelan to impeach him. The Republican claimed Biden was weaponizing the impeachment process to "settle political differences."
It's unclear if evidence proves that Biden was behind Paxton's impeachment. The AG is known for his conservative convictions and has sued the Biden administration on several occasions. It is also well-known that Democrats have expended considerable resources to gain a foothold in deep-red Texas.
Paxton warned the Biden administration that he was going to hold it "accountable." This could mean an investigation or lawsuit against the actions that brought about his impeachment. Or, the attorney general might continue his work opposing Biden's policies, particularly ones that are directly impacting Texas's border with Mexico.
Texas state House Speaker Dade Phelan is a member of the Republican Party. Paxton provided no evidence when he accused Phelan of being "liberal."
Key Takeaways:
Texas AG Paxton vowed to go after the Biden administration after surviving his impeachment trial.
Paxton accused Biden of coordinating with Texas House Speaker Phelan in the impeachment.
The Republican claims Biden is weaponizing the process over politics.
Source: The Post Millennial
Source