Hunter Biden's former business partner told the House Oversight Committee on Monday that the president's son connected his business associates with his father on multiple occasions, including the years when President Joe Biden was vice president in former President Barack Obama's administration.
Devon Archer, a convicted felon facing a one-year term in prison for an unrelated fraud case, had been subpoenaed to appear before the House Oversight Committee, per CNN.
Republican Rep. Marjorie Taylor Greene of Georgia came out of the closed-door meeting in which Archer answered questions and said Archer told legislators "the Bidens were in the actual business of influence peddling," according to the U.K.'s Daily Mail.
BREAKING: Hunter Biden's former business partner Devon Archer testified that VP Joe Biden was put on speakerphone 20+ times to "sell the brand" in business discussions pic.twitter.com/uwtgXcJPfZ

— Benny Johnson (@bennyjohnson) July 31, 2023
Trending:
Al Sharpton Tries Shaming Trump by Comparing Him to Founding Fathers, Gets an Instant History Lesson
"It's extremely damning," she told the outlet.
"We have Devon Archer coming out and telling the truth that Hunter Biden and Joe Biden spoke over 20 times about his business deals, not about the weather, not about what was for lunch, [but] about his business deals," she said.
Republican Rep. Andy Biggs of Arizona said Archer told lawmakers that the Biden connection was vital to Burisma, the Ukrainian energy company that at one time had Archer and Hunter Biden on its board
Biggs said Archer said, "Burisma would have gone out of business sooner if the Biden brand had not been invoked. People would be intimidated to really mess with Burisma because of the Biden family brand."
Should Joe Biden be impeached after this testimony?
Yes: 99% (1088 Votes)
No: 1% (8 Votes)
Biggs said that after hearing what Archer had to say, "I think we should do an impeachment inquiry."
.@RepAndyBiggsAZ reacts to Hunter Biden's former business partner and best friend's bombshell testimony in front of Congress:

"I think we should do an impeachment inquiry." pic.twitter.com/Bzdw53jzbB

— Benny Johnson (@bennyjohnson) July 31, 2023
Archer was on the Ukrainian energy firm's board with Hunter, who was paid $50,000 a month for his role.
Greene voiced her hope that Archer's testimony "moves the needle" on an impeachment inquiry into the president.
Related:
Devon Archer to Tucker Carlson: Joe Biden Wrote Me 'Thank You' Letter After 2011 China Meeting – 'Happy You Guys Are Together'
"We have to have 218 Republicans to vote for it, and there's been some that just aren't there yet, but in my opinion, the information that's coming out today could really push many of them to get to 'yes,'" she said.
Democrat Rep. Dan Goldman: The witness testified "that Hunter would put his father on speakerphone with whomever was at dinner — and there was no indication that he had any idea who was at dinner with them!" pic.twitter.com/bC1c6DBWMn

— RNC Research (@RNCResearch) July 31, 2023
Democratic Rep. Dan Goldman of New York said that Archer indicated that over 10 years, there are about 20 instances when Hunter Biden put his father on the phone to speak with Hunter Biden's associates, according to the Washington Examiner.
Goldman offered a different version of the testimony than Greene, saying the conversation was only "casual conversation, niceties, the weather, what's going on" and that there "wasn't a single conversation" about any of the deals that may have been in the works at the time of those calls.
"[Hunter Biden] would often put his father, occasionally would put his father on to say hello to whomever he happened to be caught at dinner with," Goldman said. "And Mr. Archer clarified that it was sometimes people they were trying to do business with, and it was sometimes friends or other social engagements."
NY Post writer Miranda Devine noted that Joe Biden has maintained, "I've never spoken to my son about his overseas business dealings," since September 2019, but that that stance has since morphed into a comment last week form White House press secretary Karine Jean-Pierre that "The president was never in business with his son."
Devine posted on social media that from what she heard. Archer's testimony was devastating.
Devon Archer's testimony:
•In December 2015, Mykola Zlochevsky, the owner of Burisma, and Vadym Pozharski, an executive of Burisma, placed constant pressure on Hunter Biden to get help from D.C. regarding the Ukrainian prosecutor, Viktor Shokin. Shokin was investigating Burisma…

— Miranda Devine (@mirandadevine) July 31, 2023
•Devon Archer testified that Hunter Biden put then-Vice President Joe Biden on the speakerphone during business meetings, over 20 times. Archer testified that Joe Biden was put on the phone to sell "the brand." These phone calls include a dinner in Paris with a French energy…

— Miranda Devine (@mirandadevine) July 31, 2023
Prior to Archer's testimony,  Devine wrote in the New York Post that Archer would be telling the House that on at least one occasion when Joe Biden was vice president his son connected him with executives with a Ukrainian energy company.
The Post report said that on Dec. 2, 2015, two officials with the Burisma energy company were with Archer and Hunter Biden in Dubai when one asked Hunter Biden "Can you ring your dad?"
The Post report said Hunter Biden then did so.
Devine wrote that the vice president "greeted the Ukrainians but spoke only in vague pleasantries during the short call, and in other such interactions with Hunter's overseas business partners."
We are committed to truth and accuracy in all of our journalism. Read our editorial standards. Facebook
Facebook
Share on Facebook
Twitter
Twitter
Tweet
Telegram
Share
Truth Social
Share
Gettr
Share
Email
Email
Share MoreShare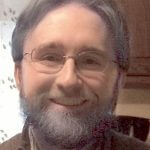 Source
Source