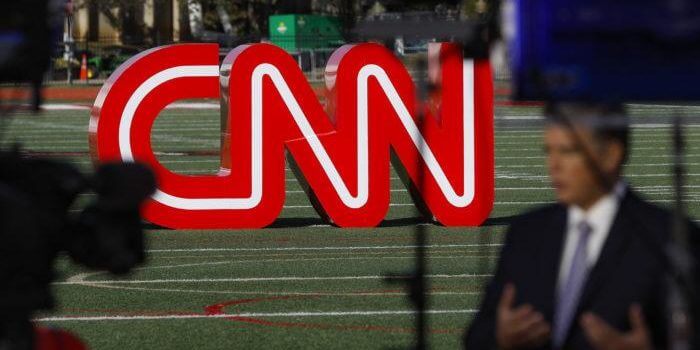 (Luis Cornelio, Headline USA)  CNN, the New York Times, the Associated Press and Reuters have faced severe criticism after an exposé alleged their collaboration with Gaza-based freelance journalists who reportedly had prior knowledge of the Oct. 7 terrorist attack on Israel.  
The report, released by Honest Reporting, brought to light that these media outlets utilized images taken by freelance journalists who were present during the Hamas assault on the southern region of Israel.
Important expose by @honestreporting: Photographers working for AP, CNN, NYT, and Reuters were EMBEDDED with Hamas on 10/7 and accompanied the terrorist group into Israel. They knew the attack was coming, and participated in it.https://t.co/HXVLHj0m6X

— Noah Pollak (@NoahPollak) November 8, 2023
Honest Reporting questioned the presence of AP and Reuters journalists on the scene, asking, "Was it coordinated with Hamas? Did the respectable wire services, which published their photos, approve of their presence inside enemy territory, together with the terrorist infiltrators? Did the photojournalists who freelance for other media, like CNN and The New York Times, notify these outlets?"
Breaking – Israel 🇮🇱 Minister of National Security, @itamarbengvir: "Photographers who joined Hamas during the massacre are terrorists, and will be dealt with as terrorists." ️

He is referring to CNN, AP, Reuters and NY Times photographers embedded with Hamas on October 7th. pic.twitter.com/GnLqfJ5O3D

— Dr. Eli David (@DrEliDavid) November 9, 2023
The investigation identified several freelance journalists including, Hassan Eslaiah, Yousef Masoud, Ali Mahmud and Hatem Ali, who were allegedly on-site during the Hamas invasion that led to the deaths of at least 1,400 individuals. 
On Thursday's "Wake Up America," Jerusalem correspondent Daniel Cohen discusses a report that claims freelance journalists appeared to be embedded with Hamas during the Oct. 7 attack on Israeli civilians.@DanielCohenTV @RobFinnertyUSA @SharlaMcBride pic.twitter.com/cyaTAsILmi

— NEWSMAX (@NEWSMAX) November 9, 2023
Eslaiah, working as a freelancer for CNN, was reported to have captured images of a burning tank and documented the live infiltration of an Israeli kibbutz. Additionally, a photograph showed Eslaiah posing with Yahya Sinwar, an alleged mastermind behind the attack. 
And here is footage of Eslaiah after he crossed into Israel and took photos of a burning Israeli tank. He then captured infiltrators entering Kibbutz Kfar Azza.

Note that he is not identifiable as a member of the press. But AP & CNN deemed it acceptable to use his services. pic.twitter.com/fA0VI2df2i

— HonestReporting (@HonestReporting) November 8, 2023
Yousef Masoud, freelancing for the NY Times, was allegedly responsible for documenting the invasion of Israel, while Ali Mahmud and Hatem Ali reportedly photographed the inhumane kidnapping of civilians.
BREAKING: A breaking expose by Honest Reporting reveals that three freelance journalists who work for major media outlets including The New York Times, AP, Reuters and CNN, accompanied Hamas terrorists across the border on Oct 7, and reported from the horrific massacre.

Here… pic.twitter.com/UXJ5vWXLKf

— I Meme Therefore I Am 🇺🇸 (@ImMeme0) November 9, 2023
Notably, Mahmud was identified as the individual who took a photograph of Shani Lou, a German-Israeli, whose lifeless body was paraded in Gaza in the back of a truck, with Gazans spitting on her. 
In response to the allegations, Israeli Prime Minister Benjamin Netanyahu condemned the journalists, labeling them as accomplices of Hamas in a fired-up Twitter post. 
"These journalists were accomplices in crimes against humanity; their actions were contrary to professional ethics," he said, urging immediate action to be taken. 
According to Deadline, AP denied any prior knowledge of the Oct. 7 attacks before they occurred, claiming that the "first pictures AP received from any freelancer show they were taken more than an hour after the attacks began." 
Both CNN and AP have severed ties with the accused freelancers, while Reuters similarly denied the allegations. Additionally, the NY Times deemed the allegations "outrageous," claiming, "It is reckless to make such allegations, putting our journalists on the ground in Israel and Gaza at risk."
Notice what this statement does NOT say — that NYT's photographer didn't have advanced notice of the Hamas attack. Quite an omission.

It also says NYT, which ran headlines falsely accusing Israel of bombing a hospital, has covered the war "with fairness, impartiality." Lol. https://t.co/4Hq9VrLp5V

— Noah Pollak (@NoahPollak) November 9, 2023