Bud Light continues to see a sales slump following its massive advertising debacle, and it seems as if it might never recover.
In April, Bud Light partnered with transgender influencer Dylan Mulvaney for a promotional campaign that drew an immediate backlash and boycott from its customer base, forcing the company to part ways with some of its advertising executives and costing the jobs of hundreds of others.
At the same time, the boycott has been so brutal that Bud Light's parent company Anheuser-Busch has seen a massive loss in revenue in the months since the controversy began.
Bars and liquor stores are struggling to sell Bud Light and even the Fourth of July holiday, which usually sees a surge in beer sales, did next to nothing to help the embattled company.
Now, four months after the controversy erupted, distributors of Anheuser-Busch products are beginning to accept the fact that the company may never be able to dig itself out of this hole.
Trending:
'Not the Result We Wanted': US Women Fail to Win in 2nd Consecutive Game, Capping Team's Worst World Cup Group Stage Ever
According to a New York Post report Monday, a Texas-based beer executive said that customers "have left [Bud Light] and that's how it's going to be. I don't envision a big percentage of them coming back."
He attributed this permanent loss of revenue to the fact that many of Bud Light's competitors sell similar products, so it all comes down to who does the best marketing, and right now Bud Light is losing the advertising game.
"There is an increasing feeling that this [Bud Light] decline rate could last for a while and the distributors are worried about losing those drinkers to other similar brands," David Steinmann, executive editor of Beer Marketer's Insights told the Post.
Bud Light has tried repeatedly to distance itself from the fiasco but with little success.
Would you ever buy Bud Light again?
Yes: 3% (3 Votes)
No: 97% (90 Votes)
The company has tried to return to form by releasing various, more traditional advertisements, but they've been met with backlash from social media users saying they would never drink Bud Light again.
In short, Bud Light made a huge advertising debacle and few beer drinkers seem to be in a forgiving mood.
This is a really tough situation for Bud Light to be in, but unfortunately, there is very little its executives can do to solve the problem, and they have no one to blame but themselves for it.
Bud Light had a large customer base made up mainly of blue-collar, rural Americans, who tend to embrace more conservative cultural values and want nothing to do with the kind of fads represented by a Dylan Mulvaney figure.
By partnering with a famous transgender influencer at the behest of woke corporate executives, the company showed this base that it does not care about them and these customers are acting accordingly.
Related:
4 Beer Brands Raking It In as Bud Light Continues to Bleed Sales
Bud Light made the decision to tell customers that it wanted nothing to do with them, so it should hardly be a surprise that people are looking elsewhere for beer.
And if the company thought it would just go away, it may want to think again, as the boycott appears to show no signs of slowing down.
Bud Light made its bed, and now it must lie in it.
We are committed to truth and accuracy in all of our journalism. Read our editorial standards. Facebook
Facebook
Share on Facebook
Twitter
Twitter
Tweet
Telegram
Share
Truth Social
Share
Gettr
Share
Email
Email
Share MoreShare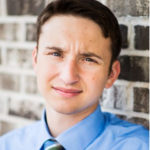 Source
Source