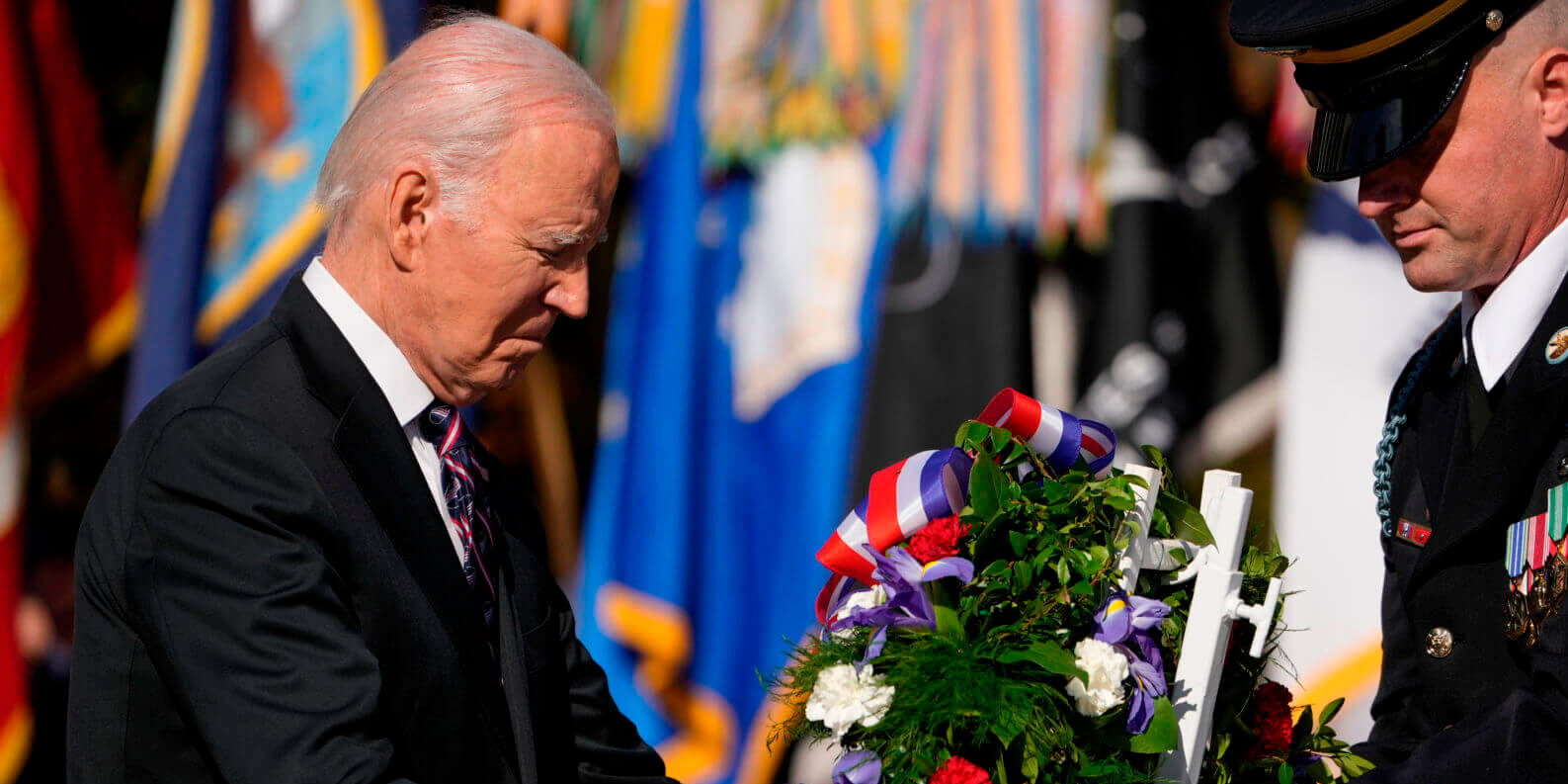 (Luis Cornelio, Headline USA) In another alarming incident, President Joe Biden came under scrutiny as a video surfaced showing the 81-year-old leader appearing disoriented during a Veterans Day ceremony at the Tomb of the Unknown Soldier. 
The video, widely circulated on Twitter, exhibits Biden seeking assistance from a serviceman who guided him through the wreath-laying ceremony. Initially, the president required help placing the substantial floral arrangement on a stand. As he stepped back, Biden seemed uncertain about whether to stay at the wreath's location. 
Walking away, then hesitating, he eventually approached the officer again. It was at this moment that the serviceman directed Biden back to where Vice President Kamala Harris was positioned.
Biden gets confused (again) pic.twitter.com/OOfqTvmnnr

— RNC Research (@RNCResearch) November 11, 2023
As reported by the New York Post, during the ceremony, Biden reminisced about his late son, Beau Biden. "On this day, I can see my son, standing ramrod straight as I pinned his bars on him the day that he joined the Army National Guard in Delaware," Biden declared. "I can still feel the overwhelming pride." 
However, in an attempt to highlight his support for transgender servicemembers, Biden struggled to spell out the LGBTQ acronym. 
"We have doubled down on our efforts to ensure … that no veteran is denied the honor they earn because there was discharged for being LBTQ plus," he said, stumbling over the letters.
BIDEN: "…and that no veteran is denied the honor they earn because there is discharged for being L-B-T-Q-plus" pic.twitter.com/e5vpgY6jZh

— RNC Research (@RNCResearch) November 11, 2023
Accompanied by Harris, Biden paid tribute to the U.S military at the Arlington National Cemetery for Veterans Day. 
These latest gaffes further fueled criticism against the president, with scathing polls indicating growing concerns among American voters about his ability to govern. 
Addressing these concerns, Biden pushed back against polls on Thursday, particularly those from CNN and the New York Times, which suggest he would lose to Donald Trump in a potential 2024 rematch. 
"Ten polls. Eight of them I'm beating him in those states. Eight of them. You guys only do two, CNN and New York Times," Biden told reporters on Thursday, according to Politico.