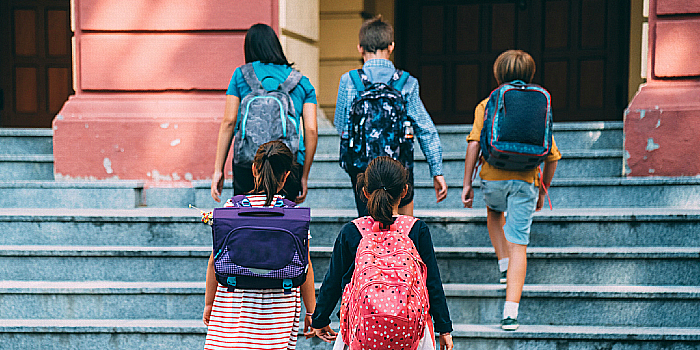 (Mark Pellin, Headline USA) President Joe Biden's eponymous economic policy has claimed another victim, with the backlash from Bidenomics driving back-to-school prices to a record high.
In at least one case, the skyrocketing costs of school supplies triggered a medical scare. "Before I even went shopping, I will tell you, I had a full-on panic attack and cried," Lauren Cyr, a mother of three school-aged kids, told CNBC.
The same crush has been felt by consumers across the country who were forecast to spend a record-high $41.5 billion this year for back-to-school essentials, according to a recent survey from the National Retail Federation and Prosper Insights & Analytics. The 12% jump, about $4.6 billion, topped Biden's previous record-high set in 2021.
NRF reported that, "Families with children in elementary through high school plan to spend an average of $890.07 on back-to-school items this year, approximately $25 more than last year's record of $864.35 and a new high."
The forecasts have turned into consumer nightmares that have sent families and teachers scrambling for supplies on a budget.
A staggering majority of seven in 10 consumers said higher prices were forcing them to shop at discount stores, and 45% of "shoppers are looking to purchase items when they're on sale due to higher prices and inflation, while 38% plan to buy from brands that are generally cheaper," the International Council of Shopping Centers 2023 back-to-school survey showed.
The price of classroom essentials hasn't made it easy, according to a Pattern analysis that highlighted hikes from last year:
Graph Paper – 18%
Mechanical Pencils – 16%
Folders – 13%
Highlighters – 13%
Index Cards – 12%
Crayons – 12%
Composition Books – 9%
Rulers – 8%
Scientific Calculators – 6%
"We're seeing 34% over two years in school supplies inflation and 18% in just the last year for prices," a financial analyst from a New York firm told a CBS affiliate.
"Families spend about $800 on getting kids back to school, so it's hard for families currently. We have an employee here that just spent $300 and that's just on one kid back to school."
The repercussions from Bidenomics are equally harsh for college students and their families, who according to the NRF "are expected to spend an average of $1,366.95 per person, up from $1,199.43 last year, and a new record from the previous record of $1,200.32 in 2021. Since 2019, back-to-college spending has nearly doubled."
In the acute assessment of the panic attack-stricken mother of three from Florida, "It's just a headache."