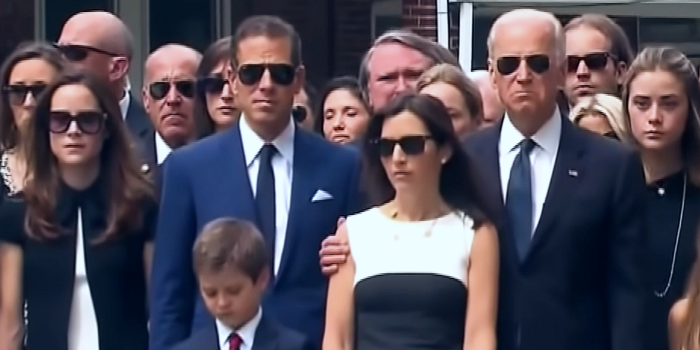 (Ken Silva, Headline USA) The Washington Post reported last Thursday that Ukraine's counteroffensive against Russia failed to meet its core objectives and its military is crumbling—marking perhaps the Biden administration's worst public policy failure to date.
The next day, the Bidens began a weeklong vacation at a billionaire's multimillion-dollar mansion.
The New York Post reported Saturday that President Joe Biden and his extended family are taking a weeklong Lake Tahoe vacation at the $18 million waterfront mansion of billionaire climate investor and short-lived 2020 Democratic presidential contender Tom Steyer.
"Biden, 80, and his scandal-plagued son Hunter, 53, showed up separately to the six-bedroom Nevada retreat, which is touted on Redfin as 'one of Lake Tahoe's finest lakefront properties and the pinnacle waterfront estate within the gated Glenbrook community,'" the Post reported.
The White House released a statement on the matter, saying that "the First Family is renting a private home for their stay in Lake Tahoe. The home belongs to Tom Steyer and Kat Taylor. The First Family is renting the home for fair market value."
As the Post noted, the White House did not disclose what amount Biden would pay for the home, and it's unclear how such a private transaction could be verified unless the terms are voluntarily disclosed by the parties.
The vacation comes as Biden takes heat over his apparent disregard to the victims of the Maui fires—punctuated by his smirking "no comment" in response to questions about the devastation.
According to the Post, Biden is "taking a break" from his vacation Monday to visit Maui.
As for his failure in Ukraine, Biden has been mum on the matter.
The timing of Biden's vacation might be a bad look to voters, if the mainstream media took time to focus on it. Instead, far more mainstream attention has been paid to Justice Clarence Thomas's relationship with wealthy real estate developer Harlan Crow.
But the media ignoring the Biden family's philandering is nothing new.
According to RedState, Biden's stayed the past two Thanksgivings at the home of private-equity billionaire David Rubenstein.
He also vacationed at the home of donor Maria Allwin, whose family runs a hedge fund, last August on Kiawah Island, S.C., and he reportedly didn't pay for that. He and the extended family also reportedly stayed at the beachfront St. Croix home of Bill and Connie Neville for free in December and January.
The American Thinker noted the hypocrisy of the situation in its Sunday column.
"Where is their outrage …?" the publication asked.
"The answer is that Democrats don't care about ethics; they only care about power, and they will seek to destroy anyone who gets in their way, whether it is a black man named Thomas or an orange man named Trump."
Ken Silva is a staff writer at Headline USA. Follow him at twitter.com/jd_cashless.