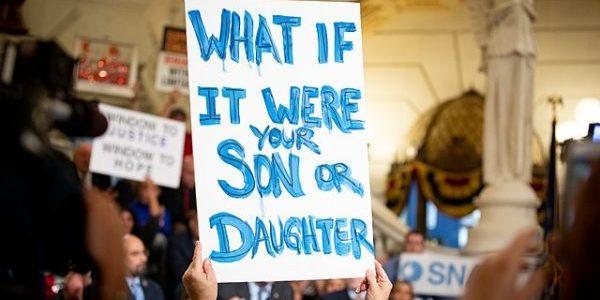 (Jacob Bruns, Headline USA) As the federal bureaucracy expands to a never-before-seen scale, President Joe Biden and his administration have slashed the budget of a task force created to keep children safe from online predators, the Gateway Pundit reported.
Specifically, the Department of Justice will cut the budget of the the Internet Crimes Against Children task force, which has numerous branches throughout the United States.
According to its website, the ICAC is "dedicated to investigating, prosecuting and developing effective responses to internet crimes against children."
The move comes as sexual abuse of children is on the rise online.
The report notes that instances of such abuse have spiked drastically according to reports from Twitter, Facebook, TikTok, YouTube and Instagram.
Collectively, social media companies have removed "millions of posts and images that fall foul of community guidelines regarding child abuse," according to the ICAC.
The organization has also noted that this is part of a larger trend.
"Over the past fifteen years, the number of reports of suspected child sexual abuse materials. . . made to the CyberTipline has increased by 15,000%," the organization wrote, alluding to a 2021 report from the National Center for Missing and Exploited Children.
Rep. Anna Paulina Luna, R-Fla., noted that the DOJ's action is perfectly in line with its larger lack of concern for children who are the victims of pedophilia.
"DOJ's blatant move to distance Joe Biden's harmful policies from the global crime of sex trafficking should be no surprise to any of us who have seen the blatant sexualization and abuse of children this Administration is comfortable with promoting."
Victor Marx, head of the anti-human-trafficking Christian organization All Things Possible Ministries, chimed in.
"I think they're trying to lower their culpability and responsibility," he said.
"They're having to lower and lessen their footprint and their position on this because believe me, it's horrible and stories are going to start to come out."