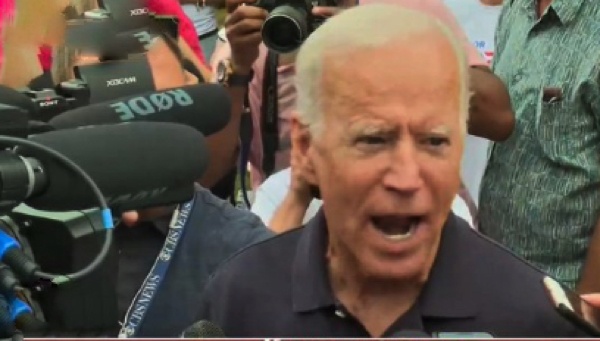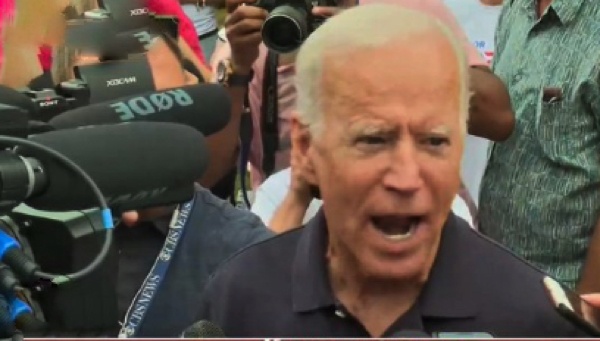 ICYMI| The more and more I think about it, the more comical it is that the media really thought the American people would believe Joe Biden, the least exciting candidate since Carter, really received more legal votes than Barack Obama, the nation's first black president.
This is not to mention we were told Biden got more votes than Trump, who was able to PACK arenas across the nation day after day, week after week, month after month.  All while Biden struggles to get a dozen people to his appearances.
The whole premise is a joke.  In those few moments we get to witness that the media and White House handlers can NOT script, we see the truth.
For instance, we Biden appears on the screen to congratulate policing expert, Labron James on setting a new sports ball record …
The Gateway Pundit reported:
But 81 million votes!
Joe Biden released a video for the Lakers game this week.  Biden was congratulating Chinese Communist Party-favorite Lebron James for breaking Kareem Abdul-Jabbar's scoring record.  Lebron NBA scored his 38,388th point this week during season 20 of his illustrious career.
During the Laker's game this week, Joe Biden barged in to congratulate Lebron on the Jumbotron.
Old Joe was booed loudly in Los Angeles, California, a democrat state.
Lakers fans booing President Biden pic.twitter.com/KiegkRXzeX

— NBACentral (@TheNBACentral) February 8, 2023
More… TikTok user Tokadoe, who was there at the game, posted a video of the crowd booing Biden.
@tokadoe Nah the disrespect is crazy #fyp #losangeleslakers #joebiden #lebronjames #boo #crazynight #memorable #history original sound – Tokadoe

Source