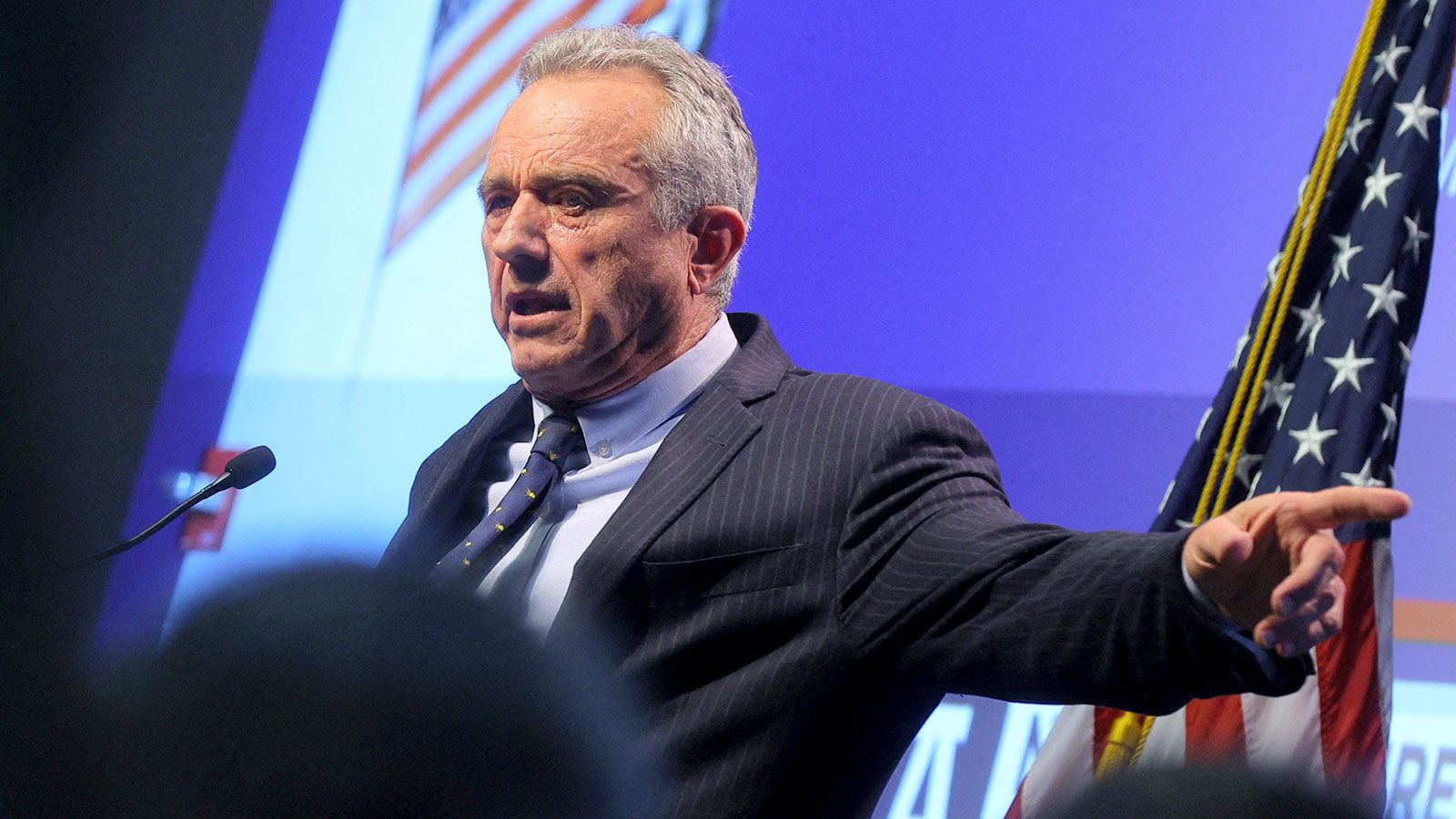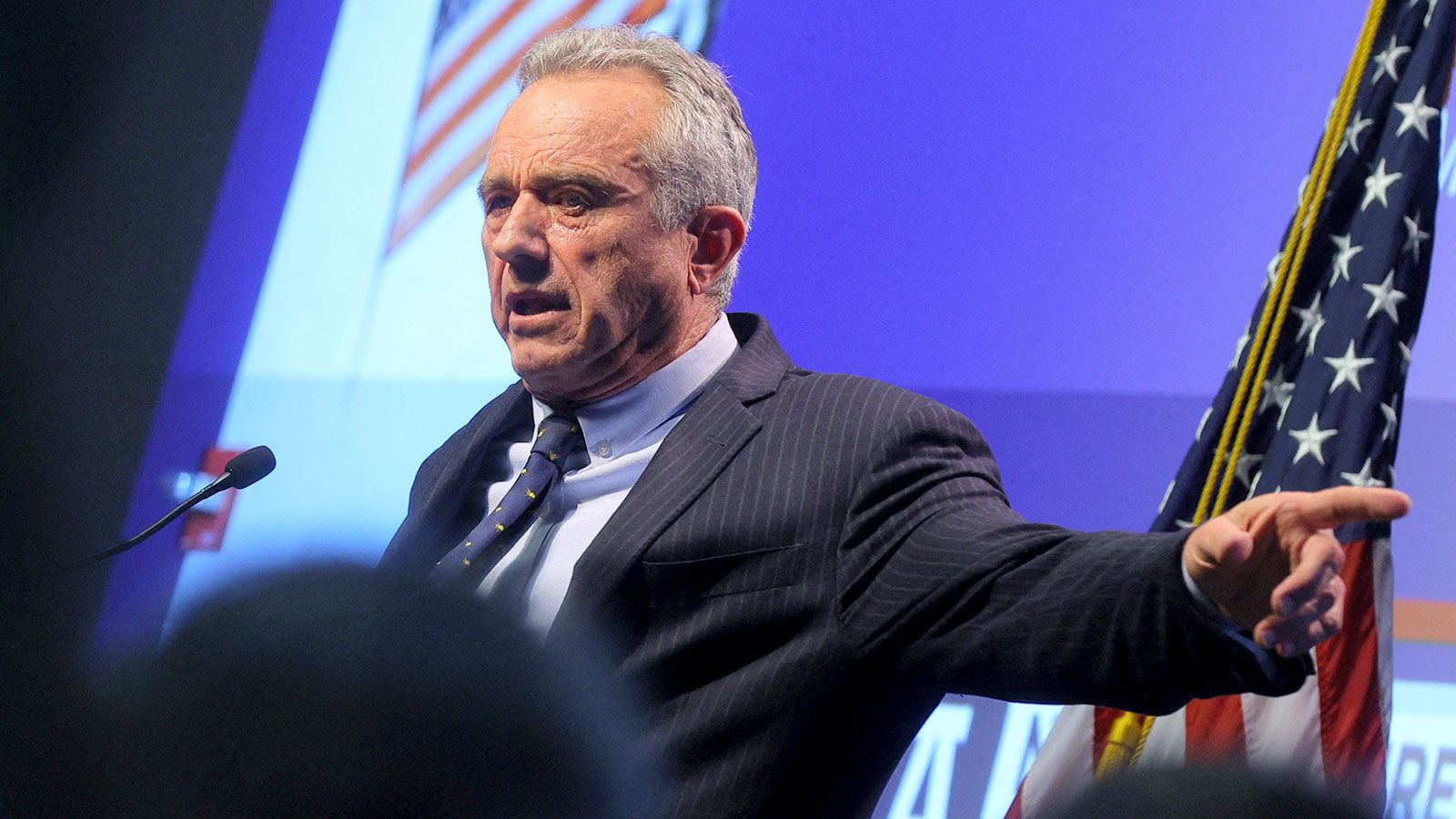 "Typical turnaround time for pro forma protection requests from presidential candidates is 14-days," he wrote. "After 88-days of no response and after several follow-ups by our campaign, the Biden Administration just denied our request."
Kennedy stated that he got a communication from Secretary of Homeland Security Mayorkas, which said, "I have determined that Secret Service protection for Robert F Kennedy Jr is not warranted at this time."
JUST IN: RFK Jr. reveals the Biden administration denied his request for Secret Service protection after 88-days of no response.

"Since the assassination of my father in 1968, candidates for president are provided Secret Service protection. But not me," RFK Jr. said.

Below is… pic.twitter.com/erFGkvqKVm

— Collin Rugg (@CollinRugg) July 28, 2023
"Our campaign's request included a 67-page report from the world's leading protection firm, detailing unique and well established security and safety risks aside from commonplace death threats," Kennedy said.
The assassination of Kennedy Jr.'s father in a Los Angeles hotel occurred almost five years subsequent to the murder of his uncle, the former President John F. Kennedy, in Dallas in November of 1963.
Trending Political News
Sophia Vergara Gets the Cheeks Out Just Before 51st Birthday
Sofia Vergara won't be dealing with tan lines any time soon.
The eminent judge of "America's Got Talent", now 50 years old, gave her vast number of social media fans a brief glimpse into her life, sharing pictures from her serene day soaking up the sunshine.
Continue reading…
'Clueless' Star Says She's No Longer a Democrat, Announces Who She's Backing in 2024
On Wednesday, Alicia Silverstone, a renowned actress, declared her support for Robert F. Kennedy Jr., a leading contender for the Democratic nomination in 2024 and a prominent adversary of Biden. Simultaneously, she expressed her disillusionment with the Democratic Party.
"Last year, I cancelled my Democratic Party registration and registered as an Independent voter," Silverstone wrote on Instagram. "Like many others, I am deeply disappointed with political leadership at every turn."
Continue reading…
Salma Hayek Leaves Little to the Imagination on 'National Bikini Day'
Salma Hayek is turning up the heat this summer.
The radiant 56-year-old showcased her charm in a swimsuit, marking National Bikini Day with her latest enticing snapshot.
Continue reading…
McDonald's New Shake Is Going Completely Viral
Recently, McDonald's made headlines with a new menu item, the Grimace Shake, characterized by its vibrant purple hue. This shake has taken TikTok by storm, with Gen Z users infatuated with consuming the shake and theatrically pretending to meet their demise in increasingly amusing manners.
To my slight chagrin, I must confess I've developed a fondness for these videos, despite not being an avid user of TikTok, likely due to age. My younger siblings, who are both significantly younger than me, are perennial TikTok enthusiasts.
Continue reading…
Teacher Fired After Wanting Students to Sing Dolly Parton Song
Melissa Tempel, a first-grade teacher, was dismissed by a school board in Wisconsin on Wednesday, following her attempt to incorporate "Rainbowland," a song by Miley Cyrus and Dolly Parton, into a concert last March.
"Rainbowland" portrays an imaginary world where unity and peace are prevalent.
Continue reading…
Another Costco Item Goes Viral, Sparking Debate Among Shoppers
Costco Wholesale might be renowned for its vast range of bulk-buy groceries, yet the membership-based warehouse club's offerings extend well beyond edibles and pantry staples.
Recently, a sectional sofa from Costco, complete with a pull-out sleeper and a storage section, has caught the attention of social media users, inciting both adulation and controversy.
Continue reading…
Source