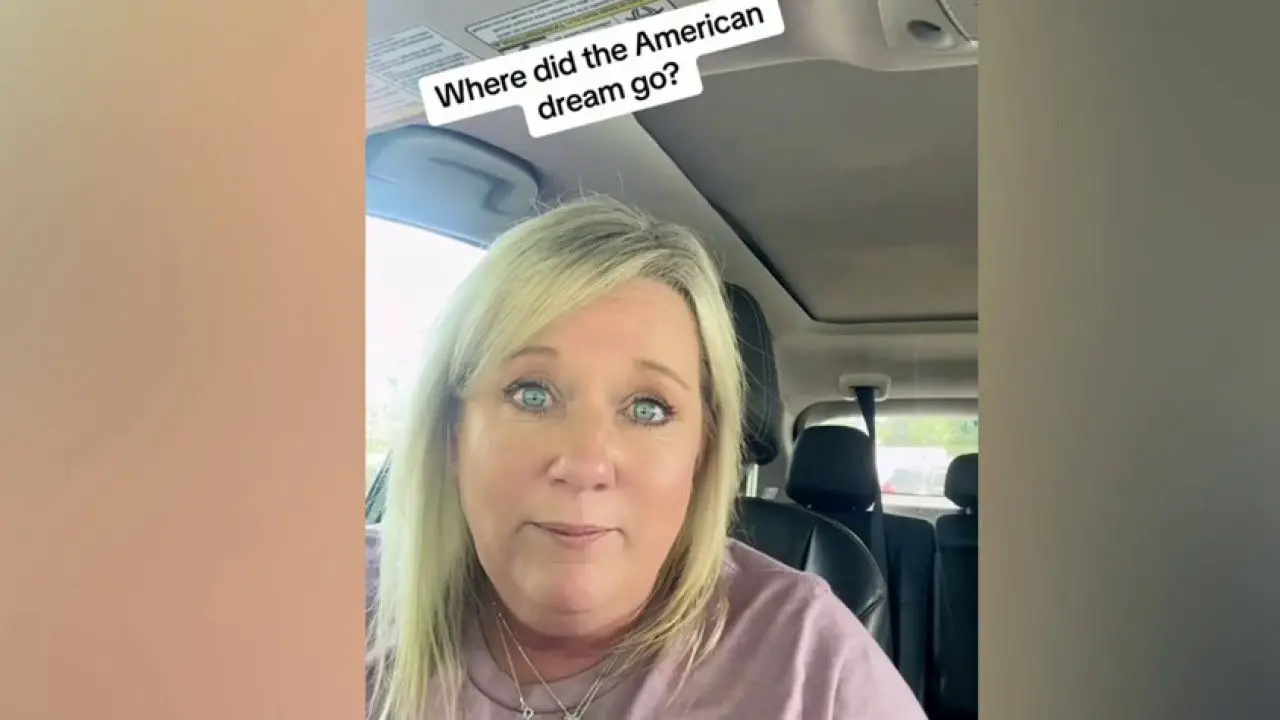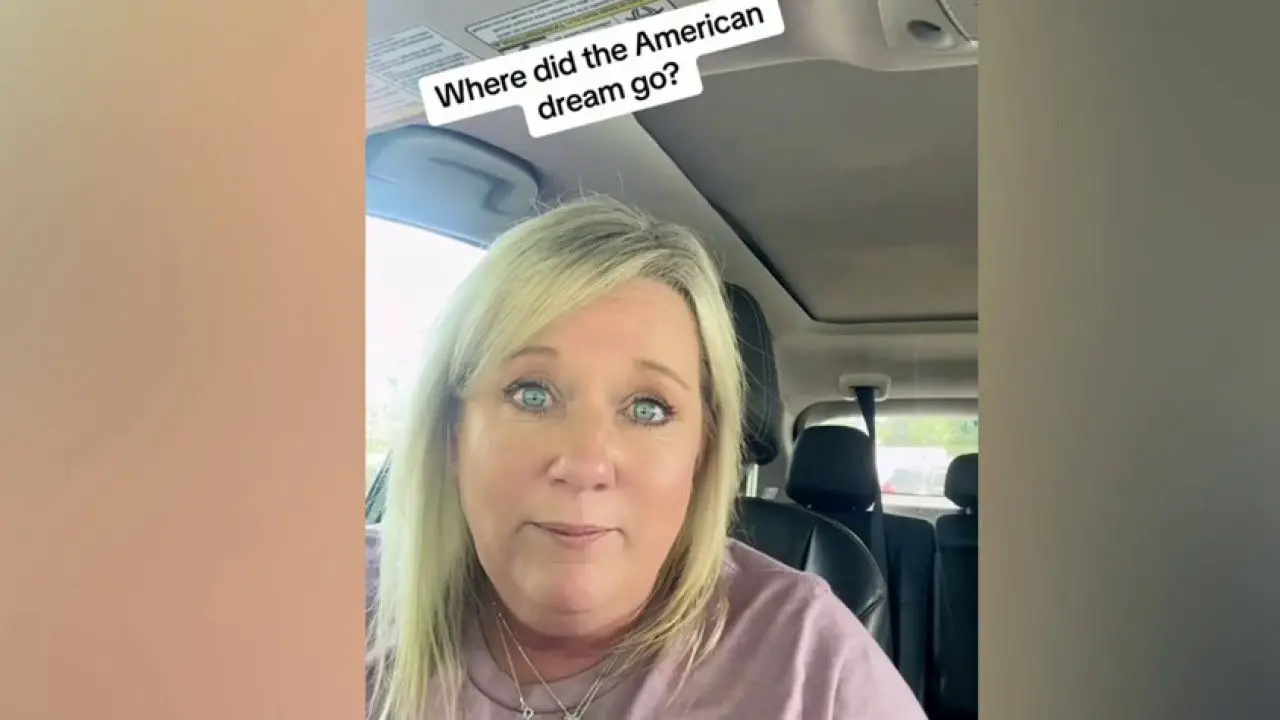 An Alabama mother with two adult offspring became widely known on the internet after voicing her concerns over the economic challenges faced by her millennial and Gen Z children.
Jessica McCabe was a guest on "Fox & Friends" on Tuesday, speaking up in defense of her worries following criticism from some on the web.
Watch the latest video at foxnews.com
"It's not 1988 anymore," she stated. "We have to, as parents realize that the economy has changed. I understand inflation, prices always go up. But I think that lately, the wages are not keeping up with how big the inflation has gotten. And we have to listen to our children."
A video posted by McCabe on her TikTok account has drawn over 11 million views and continues to gather attention.
"I am so tired of feeling helpless as a parent," she expressed in the video. "Yes, my kids are grown adults. My oldest is 28. My youngest is 25. And I thought by teaching them what I learned, which is, you work hard, you get a good job, you're going to get the things in life that you need. Alright, worked for me. Why wouldn't it work for them? Because it doesn't. Because the world has f—–g changed."
"Yes, I understand. Struggling is a part of life. We all struggled. But there's a difference between struggling and drowning," she continued.
McCabe's alarm regarding whether the American dream remains feasible for younger generations, especially considering the current state of the U.S. economy, was also noted.
"The reason why I made the video is because I was so frustrated. I went out yet again with my son to go trying to find an apartment he can afford," she recounted.
@that1crazy72 Its no wonder there is a mental health crisis amoung the younger generation..and to make matters worse most cant afford to get treated and if they do they are told to "get a better job" what happened to the middle class just wanting to make w decent living? #housingcrisis #mentalhealth #americandream #rent #longervideos #howtoretire original sound – That1crazy72
"Half the places I felt like I should have been condemned, that he could afford. And the other half, they're running four times your rent. They want you to show that you can have like four times that. So it was getting frustrated," she told the "Fox & Friends" presenters.
The mother from Alabama highlighted various problems affecting the U.S. economy, encompassing escalating inflation, stagnant wages, and the housing market's challenges.
As per the June consumer price index (CPI), prices surged 3% annually, just under the 3.1% increment projected by Refinitiv economists.
Even though inflation has retreated from a 9.1% peak, it continues to surpass the Federal Reserve's 2% target rate.
Other sections of the report indicated a more gradual decline for inflation. Core prices, leaving out the unstable calculations of food and energy, ascended 0.2%, or 4.8% on an annual basis. Both statistics are less than what Refinitiv economists anticipated, but core prices still exceed the Fed's objective.
Americans persist in feeling the financial squeeze due to inflation's continuous effects, compounded by sluggish wage growth.
U.S. wage expansion has sharply declined over the previous year, expected to revert to pre-pandemic levels by early 2024, as shown by fresh data from Indeed.
The wage tracker, centered on pay for job ads listed on Indeed, revealed salaries were up 5.3% in May in comparison to the same month the prior year. This figure is a considerable drop from January 2022, where wages increased about 9.3%, hinting at less competition among employers for new recruits.
Based on the ongoing trend, wage growth will probably settle back to its pre-pandemic scope of roughly 3% to 4% later this year or early in 2024.
"It is frustrating because he went to college and I understand that most places want experience, you know, even though you have a college degree. So the first job that he got right out of college was only paying $19 an hour," she explained, adding that her son later got a raise to $22 an hour.
McCabe's worry also extended to how the American dream is growing progressively hard to achieve for the younger generations.
According to a fresh survey from NORC – University of Chicago, nearly 25% of Americans consider the American Dream "out of reach," an increase from 18% in 2022 to 24%.
"I hear all the other Gen Zs and millennials in my comments saying that they finally feel seen because I think us as Gen-X we forget that it's not the same as it is now for our kids," McCabe observed. "And we think what we did is that they should be able to too."
"We need to be their advocate. I didn't have kids to watch them suffer their entire life."
The current jaw-dropping jackpot of $1.55 billion has the chance to become the largest grand prize ever awarded by Mega Millions. As it stands now, the record is held by a $1.537 billion jackpot won in 2018, according to the lottery. This tantalizing prospect continues to ignite excitement and hope among lottery enthusiasts nationwide.
Trending Political News
Shania Twain Wipes Out on Stage But It's Her Next Move That Goes Viral
During her concert in Chicago this weekend, Shania Twain experienced an unexpected tumble onstage. While the 57-year-old was confidently crossing the stage, performing her song "Don't Be Stupid (You Know I Love You)" in knee-high boots, she slipped and found herself unexpectedly on the floor.
Somehow the country megastar did not miss a beat, despite the fall. A fan recorded video showed her immediately following up her fall by telling the crowd, "Don't be stupid Chicago. You know I love you," before letting out a scream.
Continue reading…
Salma Hayek Leaves Little to the Imagination on 'National Bikini Day'
Salma Hayek is turning up the heat this summer.
The radiant 56-year-old showcased her charm in a swimsuit, marking National Bikini Day with her latest enticing snapshot.
Continue reading…
Rollercoaster Riders Have Their Worst Nightmare Become a Reality
Eight thrill-seekers found themselves trapped upside down on a rollercoaster ride at a Wisconsin festival this past Sunday.
The incident occurred at the Forest County Festival in Crandon, located roughly 230 miles to the north of Milwaukee.
Continue reading…
Hollywood Stars Over 60 Flaunt Their Bikini Bods
Demi Moore, Sharon Stone, and Jane Seymour are demonstrating that age doesn't limit your ability to confidently showcase your physique.
These esteemed Hollywood personalities have been utilizing Instagram in recent years as a platform to inspire younger generations to appreciate their bodies and find comfort in their own skin.
Continue reading…
Bad News for Ben & Jerry's After Anti-American July 4th Tweet
Following a controversial statement by Ben & Jerry's, which criticized the U.S. for existing "on stolen land," the brand's consumers are advocating for a boycott akin to the Bud Light incident.
The ice cream manufacturer used its official Twitter platform to urge patrons to contribute to "returning" indigenous lands, suggesting they commence with Mount Rushmore. The post, published on Independence Day, provoked a strong backlash from social media audiences.
Continue reading…
Major Fast Food Chain Spends Big on 'Old School' Revamp
Subway is reverting to its traditional deli-inspired practices, where customers witness their orders being prepared from whole salami or turkey logs using a slicer. The renowned sandwich chain is integrating deli slicers and freshly cut meats into its stores, marking the newest phase in its ongoing revitalization efforts.
The popular sandwich chain announced on Wednesday the incorporation of these elements into its approximately 20,000 outlets nationwide. Alongside this, Subway is broadening its "Subway Series" menu, which currently features 18 sandwiches. Four new sandwiches, specifically crafted to highlight the freshly sliced meats, will be added to the existing menu roster, as per Subway's announcement.
Continue reading…
Source