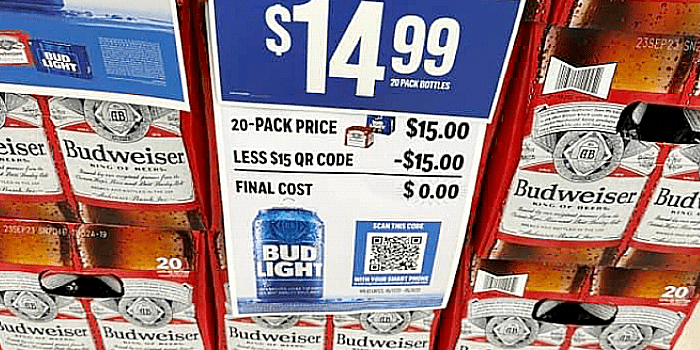 (Molly Bruns, Headline USA) California marketing firm Captiv8, best known for the infamous Dylan Mulvaney campaign for Bud Light, fired several employees after many of them took a lavish vacation to the French Riviera.
The now-fired executives flew to the Cannes-Lions festival in June via a private airline called La Compangnie, which boasted a "bespoke plane experience," according to the New York Post.
After returning from their trip, the 13 employees presented on the relationships they established and luxury amenities they enjoyed. A few days after the presentation, CEO Krishna Subramanian laid them off.
The 13 employees comprised about 5% of the company's 200 person workforce.
"They said they were investing in the future of the company and building relationships," a surviving employee said. "Maybe they could have saved jobs instead of blowing all of this money."
Subramanian told other employees in a follow up Zoom meeting that they planned to "examine budgets" and "evaluate finances."
"The timing was terrible," said one fired employee, who did not want to be identified out of fear of losing their severance package. "You wouldn't expect to be laid off after such an extravagant trip."
A representative for the company claimed the layoffs happened right after performance reviews.
"We assess the productivity of our employees with regular cadence and these layoffs were part of a continuous strategy that ensures our continued success," the spokesperson said. "We want to emphasize that these decisions, which were not made lightly, were driven by a strategic assessment of our team with our business priorities in mind, and not by financial challenges."
Captiv8's other clients included McDonald's, Disney, Toyota, Nordstrom and Macy's.
The firm became popular for pairing big companies with social media influencers to promote products on social media. Mulvaney's pairing with Bud Light was one such occasion.
After the layoffs the company announced new job postings for several roles.